Trenitalia improves rolling stock maintenance using big data
Rolling stock maintenance is an expensive and critical process for a railway company. Trenitalia has managed to make it more effective by using a dynamic maintenance system which combines the Internet of Things (IoT) with analytics and in-memory computing. For Global Railway Review, Trenitalia's CIO, Danilo Gismondi, shares the details of these all-encompassing technologies and how they are working to keep Italy's rolling stock on track…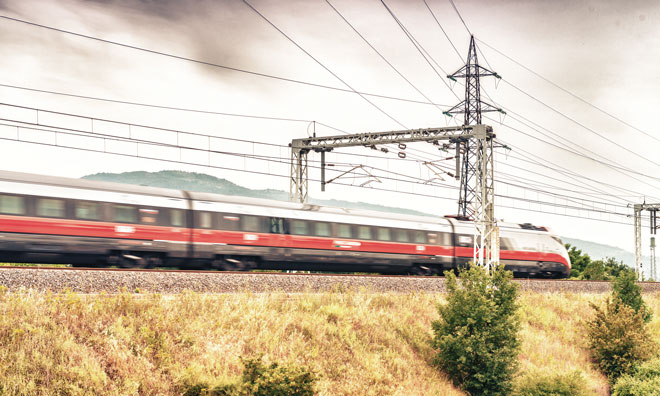 Rolling stock maintenance is an expensive and critical process for a railway company. Trenitalia has managed to make it more effective by using a dynamic maintenance system which combines the Internet of Things (IoT) with analytics and in-memory computing. For Global Railway Review, Trenitalia's CIO, Danilo Gismondi, shares the details of these all-encompassing technologies and how they are working to keep Italy's rolling stock on track.
Big data is transforming our understanding of everything from fetal development to cosmology. Scientists have found that toddlers learn language not from repetition – which has been believed for centuries – but by hearing words used in multiple contexts. Epidemiologists, using Google search data, can now spot an emerging epidemic before doctors do. The commercial impact of this technology can be found everywhere, from products and services that can predict the unique needs of individual customers, to stores that adapt – via means of special discounts and deals that pop up on smartphones – to each customer who walks through the door.
But how has the railway industry benefited from this revolution?
One of the most expensive and critical processes for a railway company is rolling stock maintenance.
Trenitalia has managed to improve it by analysing data coming from thousands of sensors installed aboard trains. The Dynamic Management Maintenance System (DMMS), built on a Sap Hana platform, can predict failures before they actually happen.
A paradigm shift
This innovative method, termed Condition Monitoring, involves monitoring the operation of some components and performing only necessary maintenance activities, thus minimising overall costs – which can be reduced by up to 8%.
Traditionally, rolling stock maintenance has been carried out with two kinds of approaches: one corrective and another preventive.
The first relies on specific maintenance activities that are performed only when an anomaly or a component failure is occurring or has occurred. These failures are identified thanks to a diagnostic platform, whose functioning is dependent on specific sensors installed on trains, along with several on-earth control units that gather and analyse data…
Issue
Related topics
Related organisations