Noise & Vibrations supplement 2016
In this Noise & Vibrations supplement Marcin Wójcik discusses why rail noise needs to be addressed, Maria Price and Markus Vaerst assess retrofitting rail freight wagons, and Adrian Egger and Markus Heim cover quality control measurements after 30 years of operation…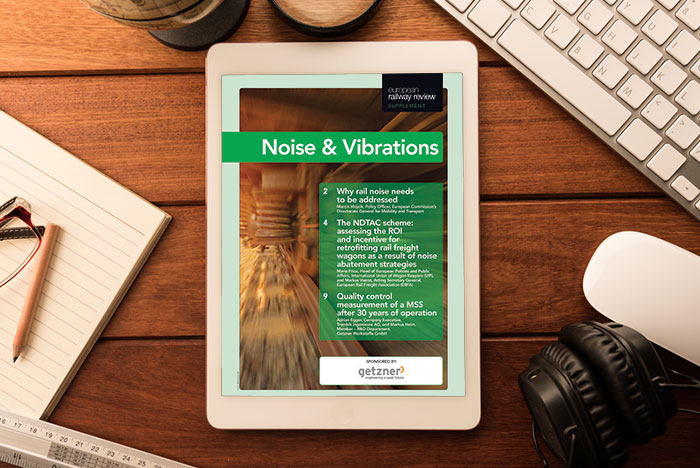 Marcin Wójcik, Policy Officer, European Commission's Directorate General for Mobility and Transport, discusses why rail noise needs to be addressed.
The NDTAC scheme: assessing the ROI and incentive for retrofitting rail freight wagons as a result of noise abatement strategies is covered by Maria Price, Head of European Policies and Public Affairs, International Union of Wagon Keepers (UIP), and Markus Vaerst, Acting Secretary General, European Rail Freight Association (ERFA).
and Adrian Egger, Company Executive, Trombik Ingenieure AG, and Markus Heim, Member – R&D Department, Getzner Werkstoffe GmbH, address quality control
measurement of a MSS after 30 years of operation.
This Noise & Vibrations supplement is restricted to logged-in members. Login or subscribe free to read it.
Issue
Related topics
Related organisations