Waiting in the station – a whole new experience?
After a major campaign to make stations cleaner, SNCF Gares & Connexions is now focused on improving the quality of in-station waiting time.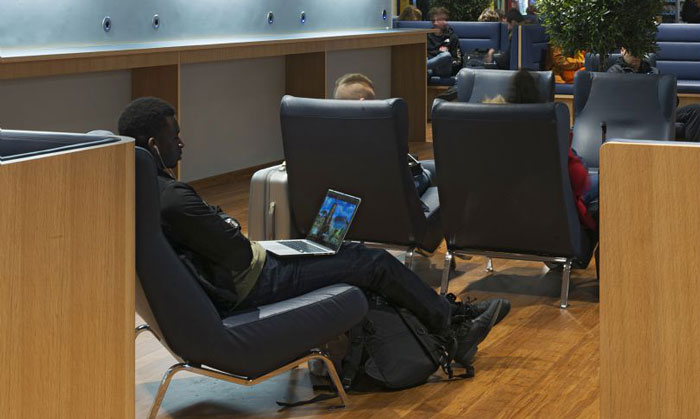 After a major campaign to make stations cleaner, is now focused on improving the quality of in-station waiting time. Charged with managing, operating and developing 3,000 French stations, SNCF Gares & Connexions aims to transform them into vibrant hubs of urban life, where customers, passengers and anyone living or working nearby will enjoy spending time. Key to this transformation is comfort – a priority for both SNCF and its customers.
Etienne Delpy could be resting on his laurels. As head of in-station services for SNCF Gares & Connexions, he's seen customer satisfaction rise every year since 2014. But that isn't enough for him or his company. Instead, Gares & Connexions concentrates each year on a few strategic objectives identified as critical to customer satisfaction, determined from interactions with hundreds of travellers to learn more about their 'station experience'.
The latest findings are clear: "People almost never choose to wait in a station," says Delpy, "so waiting is unsatisfactory by definition. The primary function of stations is access to trains. Stations are seen as empty waiting areas with no purpose of their own, so the challenge is to fill up that waiting time. We're studying a number of options, from power points and WiFi for digital entertainment to in-station activities and events, carefully designed waiting areas, ambiance and more."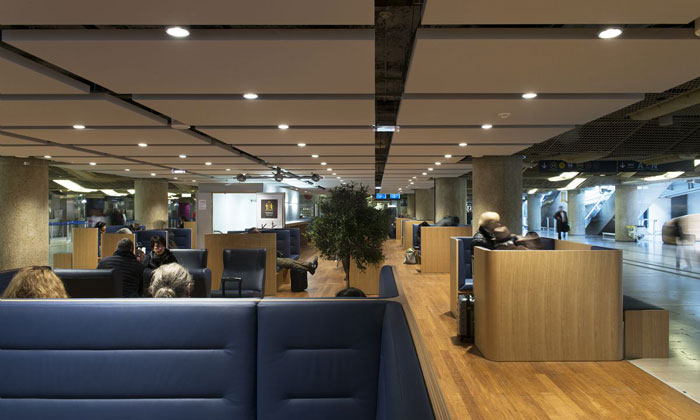 Feedback shows that in-station waiting time accounts for 25.3% of customer satisfaction. As a result, Etienne Delpy and his team are making the time spent in stations a priority for 2017, with support from a committee of experts tasked with drafting recommendations and contributing ideas on enhancing in-station comfort. They've begun by identifying three major aspects of the customer experience­­ – physical, psychological and functional comfort.
On track
The first step is to focus on light, temperature, noise and space planning. In the months ahead, Gares & Connexions will run a number of tests ranging from adjusting illumination levels to experimenting with light therapy, assessing announcements and background music, and working to eliminate drafts.
These tests are likely to draw on data from recent surveys at the Aix-en-Provence TGV station, set for release in mid-April 2017. In a new round of studies, some 1,500 customers were interviewed in person for their take on key components of in-station comfort.
Feedback was then refined by fitting 10-20 passengers a day with electrodermal wristbands to measure their station experience in real time. For over two weeks, the wristbands tracked participants' spontaneous movements through the station and recorded their responses to places and events, as well as announcements, train delays, shopping and so on. But it didn't stop there: when researchers retrieved the wristbands, they also asked participants some 15 questions about the emotional curve the real-time data had produced.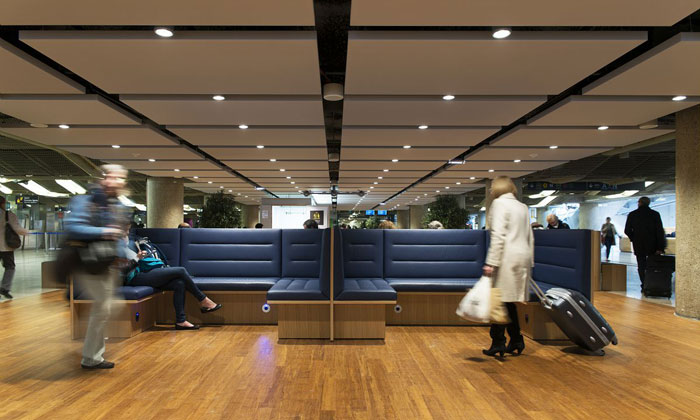 "Some previously tested concepts are also powerful tools that we can use to eliminate sources of discomfort and give customers a more positive experience of the station," adds Mr Delpy.
And there are many good practices to emulate. At its Lyon St-Exupéry station, SNCF Gares & Connexions has enhanced the in-station experience with new lighting, eateries with terraces, waiting cubes and a children's area for Ouigo customers.
In Metz, the station has won over customers by diversifying its waiting area with spaces that are protected but not enclosed. And next-generation coworking spaces are being tested at Paris Lyon and Saint-Etienne to coincide the Biennale Internationale Design trade show, running 16 March to 15 April in Saint-Etienne.
If applied, the findings from these experiments could boost satisfaction among the 10 million people who use French stations every day – and very possibly transform the station as we know it.
Related topics
Related organisations