HS3 is doomed to fail, but not for the reason you think
Paul Payne, Managing Director of leading rail and construction recruitment specialists, One Way, argues that with an impending people crisis in the rail industry, the UK simply does not have the resources to complete large-scale, technologically-intricate rail projects like HS3.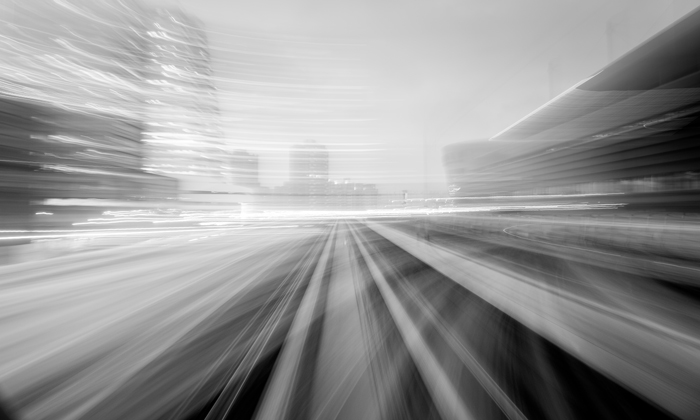 HS3 has certainly been subject to numerous debates: should it happen before HS2? Will get it the support it needs, particularly from the Prime Minister? Should the project even go ahead? What hasn't received as much publicity as it should is the question: are there enough resources to complete it?
The answer is simply, no. A combination of the rapidly approaching retirement cliff, a lack of talent pipelining and an increase in the number of projects means that the UK rail industry is approaching a people crisis.
As it stands, the HS2 project alone is expected to reach 25,000 vacancies once the project is underway. While some may say this is great for employment, there just simply aren't enough individuals currently in the sector, or even in the employment pipeline, to meet this need.
According to the Institution of Civil Engineers, UK companies will need 1.82 million people with engineering skills by 2020 – a staggering amount for a sector that is already struggling to meet talent demands.
Just some of the skills we're finding are in short supply but high demand are:
Project Engineers: Professionals in these roles are highly sought-after and firms are increasingly seeking those with demonstrable technological expertise, particularly with systems including AutoCad, Microstation and PRINCE2
Signallers: Signallers need a specific set of soft skills and will have to be able to remain calm, focused and conscientious at all times when working in these positions
E&P engineers: There is a huge amount of electrification activity scheduled to take place in the next five or so years and estimates suggest that more than 1,000 professionals will be required
Rolling stock technicians: The shortages here are the most acute of the entire rail industry as a result of the ageing workforce and the large number of projects that have raised workloads for these individuals.
On top of this, there's also growing demand for tech specialists in the industry which are proving hard to source for an arena where technology is an emerging niche. The reason is relatively simple: hiring these skills requires a completely different approach to that used to source engineers. After all, these tech experts are a new breed of candidate for most rail firms, with differing wants and needs. And with growing demand for tech experts across multiple sectors, competition is certainly rife.
So what needs to happen?
In the first instance, there needs to be a recognition that the skills gap is a major problem. Until those involved in projects such as HS3 acknowledge the extent of this issue, little progress will be made. And while it may be too late to address this concern without there being a notable impact on project successes, by taking action now, future damage can be limited.
We need to see greater numbers of firms actively investing in developing new talent. This can range from putting more money into apprenticeships, to devoting budgets, to upskilling existing talent to fill gaps in expertise. It's also worth noting that while there is a shortage of the requisite talent, if multiple projects such as Crossrail 2 and HS3 happen consecutively, rather than concurrently, the likelihood of them being well-resourced will increase.
Perhaps more importantly there needs to be an upsurge in activity promoting the rail arena as a great industry to work in. Part of the problem with attracting talent at the moment is the limited number of new candidates entering the market because too few are choosing this career route. Those already involved in rail know just how rewarding the job can be, but the message isn't getting out there to new audiences. This is particularly true when it comes to the tech talent that's needed in this field.
The opportunity to drive new and innovative technological developments is rife in rail, but when compared to tech giants such as Google and Amazon, few rail firms are actively promoting this. If the industry is to compete for this talent, it needs to really sell its employee value proposition, focusing more on the benefits of a career in rail.
There really is now a much greater need for employers to think about their talent pipelines into the industry and consider how they can bolster their workforces to meet the anticipated demand. Projects such as HS3 would probably be a good move for the economy, particularly in the north, but we need to be realistic and consider whether we actually have the resources to make it a reality.
Related organisations
Related regions