Rolling Stock Developments In-Depth Focus 2017
Rail passengers today expect operators to provide a range of digital solutions to help them with their journeys, such as real-time information and contactless payment technology. Travelling on comfortable, clean and modern rolling stock, however, remains a simple yet vital requirement for passenger satisfaction…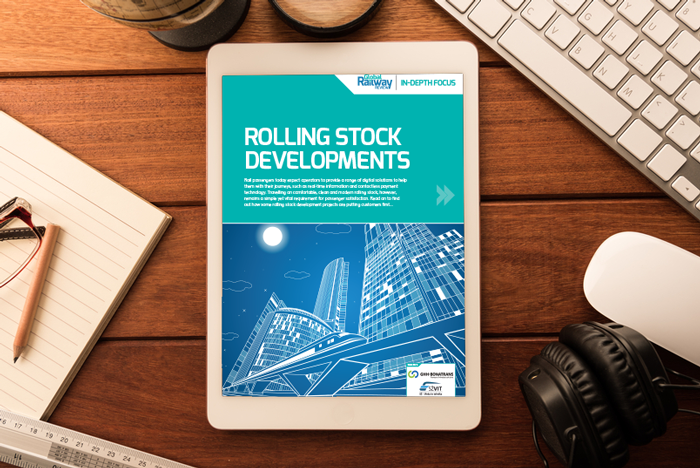 TEXRail: A sleek new type of train arrives in North Texas
A state-of-the-art premier commuter rail is making its way to Texas – via Hungary. For Global Railway Review, Bob Baulsir – Vice President of Rail and Procurement at the Fort Worth Transportation Authority (FWTA) – provides an overview of what passengers can expect from TEXRail when the vision is complete.
More trains, more seats, more quality
In the next two years, TransPennine Express (TPE) will deliver a £500 million investment by introducing three new fleets of train that will completely transform train travel in the North of England and into Scotland. Head of New Trains Robin Davis, explains that for TPE's customers, it will mean more trains, more seats and more quality. So, for £500 million, what do you actually get? The answer, you'll be pleased to hear, is a heck of a lot.
A facelift for DB's ICE 3 fleet
After some 15 years in service, 66 Deutsche Bahn (DB) ICE 3 trains are going through a redesign programme to make them fi t for the future. For Global Railway Review, Jan Poppendieck, Project Manager at DB, provides more information on this challenging yet important redesign.
The rest of this content is restricted to logged-in members. Login or subscribe free to read it.