Measuring the vibration-isolating effect of an elastic railway superstructure in Poland
The Railway Institute at Wrocław University of Science and Technology has convincingly demonstrated the value of the cost-effective type SLS1308G under sleeper pads used on the Kraków Airport rail link in Poland. Here, Ewelina Kwiatkowska, Adjunct Professor at Wrocław University of Technology, together with Getzner Werkstoff colleagues Harald Loy (Head of R&D, Railway Division) and Michael Biskup (Project Manager), explore the requirements, performance of measurements and results of the project.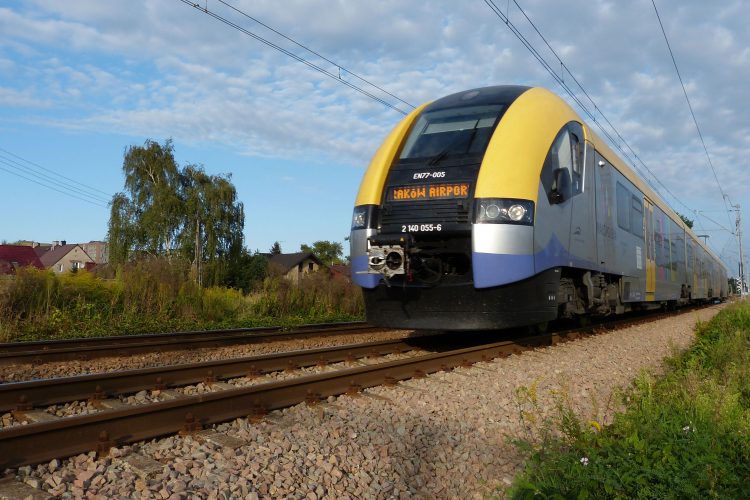 Requirements of elastic under sleeper pads
Railway line '118', run by the Polish state rail operator PKP PLK, connects Kraków Central Station to Kraków Airport and was modernised in 2015. The track's superstructure largely consists of type 60E1 rails, elastic rail fastening systems on type PS94 concrete sleepers, and a 30cm layer of ballast. Approximately 12,000 under sleeper pads have been installed in several sensitive sections of track, with requirements being set out in the 'PB Uklad torrowy i podtorze'1 tender text: 'To reduce negative influences on the surroundings (reduction of disruptive vibrations) pads should be used under the sleepers of new sections of track. These should represent a cost-effective alternative to under ballast mat solutions…In addition to reducing vibrations emitted to the surrounding area, the use of under sleeper pads can also reduce dynamic forces'.
The rest of this content is restricted to logged-in members. Login or subscribe free to read the full article.