Building a case for cost reductions in the electrification of UK infrastructure
The cost of electrification in the UK is substantially higher than in other countries. Noel Dolphin, Director of Furrer+Frey, discusses how this is hindering the rail sector's progress, and highlights a successful European case study that the UK could learn from.
The UK mainline rail electrification programme has been a frequent feature of the news over the past five years. Cost increases have attracted intense public controversy and resulted in a U-turn by the UK Government with cancellation of several projects throughout 2017. The subsequent investigation, coordinated by the National Audit Office of the UK, highlighted that many decisions were based on cost.
During this time, across Europe, electrification projects have ploughed on with no sign of the cost overruns experienced in the UK. In early spring 2018 the UK Government stated their determination to decarbonise the railway by 2040. We now have an opportunity to step back and look at the way electrification infrastructure projects have been managed and learn lessons from the success of other countries. Costs must be reduced in the UK if electrification is to survive.
The Rail Industry Association (RIA) is currently collating case studies and benchmarking costs from across Europe. From suppliers it is now clear that UK electrification costs are out of kilter with European norms. At Furrer+Frey we have been electrifying railways for almost 100 years, so in order to support the work of the RIA we have looked at some recent European projects.
Our most recent project, in Germany, finished not long ago and provided an ideal case study representing a successful and cost-effective electrification project. This story is not unique: Electrification projects are regularly delivered successfully by companies across Europe. The experience of our own work – and knowledge of the projects of others – has forged an understanding that the answer lies not in complicated algorithms, but in good railway project management fundamentals.
In Germany there is a rolling electrification programme that aims to electrify 200km of track a year, every year, which creates a stable work bank and leads to companies investing in machinery and people. However, most importantly, a rolling programme of electrification reduces unit rates (the cost per kilometre).
The Schönbuchbahn is a railway branch line near Stuttgart that links regional suburbs and villages to the South West of Stuttgart to the town of Böblingen. In turn, Böblingen links to the centre of Stuttgart.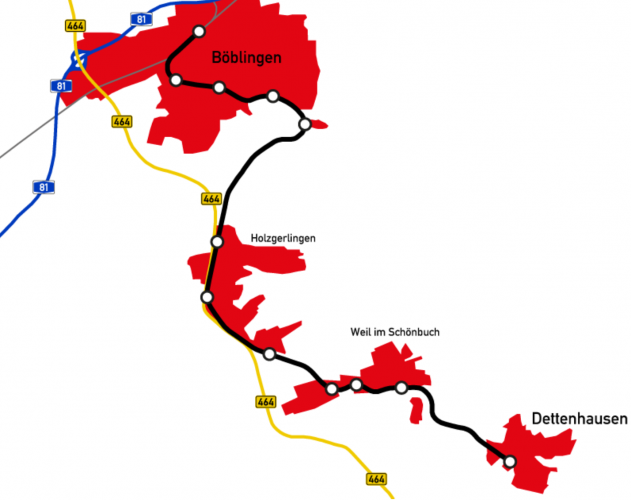 The Schönbuchbahn was a single-track railway, but as passenger numbers have increased significantly since the mid-1990s, the regional government decided to upgrade the entire route. The route upgrade project included removing level crossings, canting the curves, upgrading the route's speed to 100km/h, double-tracking on parts of the route, installing new depots, electrifying the route and providing new electric trains.
The aim was to significantly increase line speed and introduce a metro-style service with trains every 15 minutes.
Why electrification?
The regional government chose electrification for several reasons:
To tackle local air pollution issues and support wider climate change goals
Electrification has improved reliability compared to diesel trains
They believed only electrification could support their new metro service, which required faster trains, faster acceleration and more frequent trains for a new timetable
They wanted to attract people out of cars and onto the railway by providing a modern, reliable railway with good connections.
These are all arguments that clearly resonate with our own urban and inter-urban transport aspirations and the initial reasoning behind other recent electrification projects in the UK.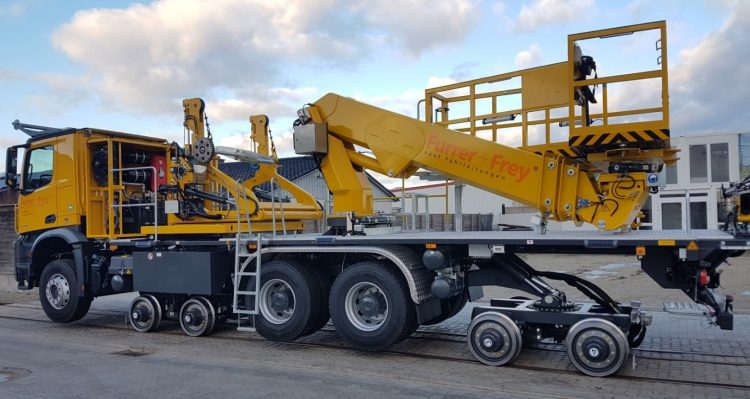 Cost of electrification
However, electrification costs on the Schönbuchbahn project are a fraction of UK electrification costs.
The overall project cost £89.82 million, including the electrification construction and materials which were £8.11 million. The electrification was for 29.60 STKM and the majority of the 17.9km-long route was two-track with only some sections single-track. The costs equated to £273,810 per kilometre per STKM for materials and construction. This includes the materials and installation of foundations, structures, small part steelwork and registration equipment, plus conductors. Project management by the client and design costs were budgeted separately, but when included, the total costs for electrification of the Schönbuchbahn was £9.85 million, or £290,000 per kilometre per STKM.
Of course, a note of caution is required when making any comparisons – particularly with the UK. Each project often cuts budgets and funding differently and experiences different challenges. For example, the Schönbuchbahn project encountered the following:
No grid or additional feeding connections were needed, as Böblingen is already connected to the regional overhead line network (these are often the most significant costs on an electrification project)
There were no substantial support works for clearances needed – such as bridge rises, track lowering and parapet raising
There are no Schedule 4 costs in most of Europe (possession access charges to train operating companies) and, unlike in the UK, there is no separate infrastructure owner that needs to pay a train operating company for the cost of cancellations or loss of tickets sales
The overhead line system used is 15kV, which is standard in Germany. If a UK 25kV system had been used, there would have been a slight cost increase (less than 10 per cent)
The Schönbuchbahn is a semi-urban branch line, passing through substantial amounts of countryside, but for a multi-track railway in a dense urban railway, the costs would be greater.
Notwithstanding the aforementioned caveats, it is still clear that the costs are substantially less than any achieved in the UK in recent years. At £290,000 per STKM, it is less than a third of the UK aspiration and an even smaller fraction of current UK costs.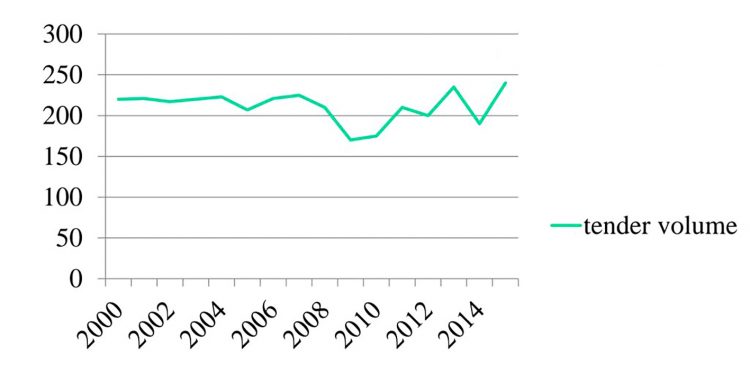 Questions raised
How has this been achieved and how can this be replicated in the UK – in particular, to allow for branch line electrification?
An appropriate electrification system
The electrification system used was appropriate for the route and line speeds. As the route was being upgraded to 100km/h, a suitable low-speed system was used. This has lower tensions and lighter weight equipment than a higher speed system.
Sequenced construction
The construction was sequenced to allow one activity at a time. For instance, the double-tracking contract was let two years before electrification. This meant track work was complete and the track position known before work began. Furthermore, detailed electrification design was finished before the electrification tender, based on actual track data, meaning a fixed price contract could be issued for electrification.
Incentivisation
Construction was competitively tendered based on a fixed price and known remit, completed track works and finished detailed designs. Installation tenderers were thus priced on materials from a known bill of quantities. The limited risk of unknown factors meant that there were few subsequent changes and variations and, furthermore, the installation contractor was incentivised to complete the work in a minimal number of visits. This meant that they planned and executed efficiently to ensure a profit on a fixed price tender.
Alignment of goals
The railway is operated by the Württembergische Eisenbahn-Gesellschaft (WEG) who operate the trains and maintain the track. This close alignment of work means there is also an alignment of goals and all parties work congruently. While the UK operates a different model, the alignment of goals by all parties would still make projects more efficient.
Streamlined communications and reduced overall costs
Project teams within the construction contractor, design contractor and client have deliberately been kept small to make them lean and more efficient. Clearly the Schönbuchbahn route upgrade project is a small project compared to large UK mainline route upgrades; however, as a percentage of costs, the project management/central team is very small compared to UK electrification projects. We believe this leads to streamlined communications and reduced overall costs.
Skilled installation staff and machinery investment
Installation staff are primarily full-time, directly paid and highly skilled employees. The skills gained over the 30-year rolling programme of electrification across Germany has enabled the industry to develop a stable, highly trained workforce. It has also lead to long-term investment in plant and machinery. The Schönbuchbahn project demonstrates that it is possible to electrify a route at a low cost. Electrification was chosen as it is proven technology, with a high reliability that can be delivered affordably. Delivering to cost is achieved through railway project fundamentals, such as:
Incentivising contractors correctly
Sensible programme sequencing
Applying appropriate simple rules and systems
Aligning goals
Keeping communication lines short and project teams small
Using a skilled workforce
Maintaining a rolling programme of electrification.
Establishing a steady rolling programme of electrification is the only way to reduce costs as it allows the aforementioned project fundamentals to be implemented.