Looking ahead to InnoTrans 2018: An interview with David Tennent, Executive Director, REMSA
With the railway industry starting to look forward to InnoTrans 2018, Global Railway Review spoke to David Tennent, Executive Director of the Railway Engineering Maintenance-Suppliers Association (REMSA) about their involvement and what he expects from this year's event.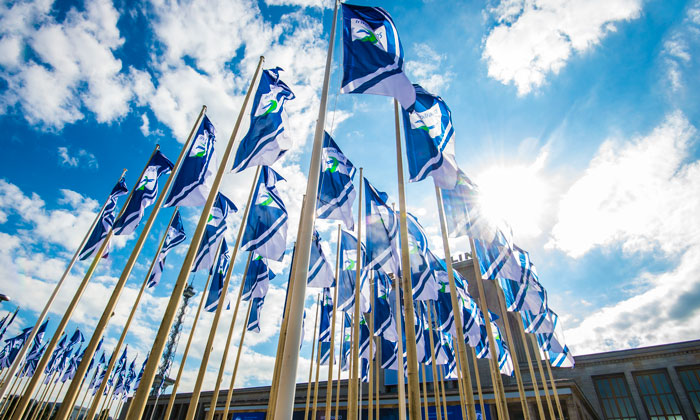 Credit: InnoTrans
What are you most interested in seeing at InnoTrans 2018?
We are always interested in seeing what our global counterparts are doing across the railway supply industry in terms of advancing maintenance-of-way technology. We are particularly interested in how suppliers are using big data/analytics in their products; not just in maintenance-of-way, but also in the mechanical, signals, and operations disciplines.
What is your main reason for attending the event this year?
InnoTrans is such a great event. Our association, the Railway Engineering-Maintenance Suppliers Association (REMSA), is a North American trade association promoting products and services for railroad right-of-way maintenance. REMSA hosts a pavilion where our member companies and the member companies of our sister North American trade associations (RSI, RSSI) can exhibit at InnoTrans. The pavilion makes it easier for exhibitors – both first-timers and veterans of InnoTrans – to take advantage of REMSA's event services and participate in the show.
What has been your most memorable InnoTrans moment in previous years?
I have always enjoyed the global nature of the show and the chance to interact with fellow railroaders from all corners of the globe. Railroading has a commonality across all nationalities where everyone is dealing with similar issues and innovation is applicable, regardless of the location.
What would you like to see more of at future InnoTrans events?
There is so much at InnoTrans it is hard to see it all now!
What advice would you have for first-time InnoTrans attendees?
Be sure to have an agenda and prioritise what you want to accomplish at the event. There is so much to see, one can consume an entire day in one hall alone and miss much. A booth is a great location from which to plan your InnoTrans approach.  Don't expect to tour all the halls and come across exhibits to generate potential transactions. 
What do you think InnoTrans will look like in 10 years?
I think there will be improvements in how exhibitor and event information is made available to show participants. I also believe there will be more integration across the various disciplines in the industry.
Visit the Railway Engineering Maintenance-Suppliers Association (REMSA) at InnoTrans 2018: Hall 22 / 310

David Tennent currently serves as Executive Director of the Railway Engineering Maintenance-Suppliers Association (REMSA). He began his career with the Norfolk and Western Railway in the Locomotive Department following receipt of his Mechanical Engineering degree from the University of Delaware. David has been active in the railroad industry throughout his entire career and is a partner in the Washington, D.C. firm of Chambers, Conlon and Hartwell.