On-board mobile: No more missing connections
Anyone who has had to try and make a call, send an email or watch an online video on a train knows it can be a challenge. Whether travelling for work or pleasure, inconsistent and unreliable mobile coverage is incredibly frustrating for passengers who want the same level of reliable coverage they've come to expect at home, or at work…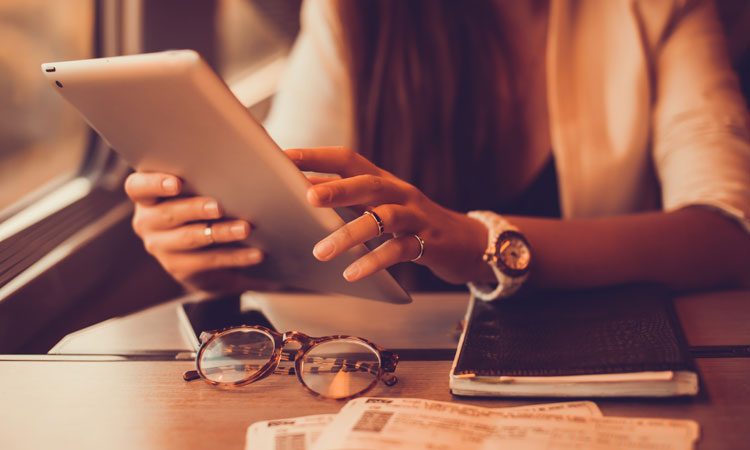 With the desire for constant connectivity growing year-on-year, Anthony Sutton, VP Marketing at Cobham Wireless, explains that improving the digital experience of railways is becoming an increasing priority for both rail companies and mobile operators.
A commuting comms conundrum
Poor mobile connectivity on-board trains is a particular pain-point for people who regularly commute by train for work. We live in a time where the '9 to 5' doesn't fit the working patterns of a lot of professionals operating in a global economy. Workers are often expected to take calls, reply to emails and read documents outside of the traditional working hours, and that includes when on a train.
However, despite the apparent need, more than half of passengers on the UK's rail networks are prevented from working during part of their commute according to a YouGov survey.  
Some rail operators have introduced on-board Wi-Fi in a bid to reduce customer frustrations, but these services can also be slow and unreliable, particularly at peak times. The same YouGov survey also found that the majority of commuters have a strong preference towards connecting to the internet via their mobile provider compared to public train Wi-Fi. This is perhaps understandable given the current data protection/privacy climate, as connecting to these on-board Wi-Fi systems often involves signing up and sharing personal details.
With rail passengers' frustrations over cancellations, costs and over-crowding becoming regular news topics, poor mobile coverage is yet another stick to beat train operators with, and it needn't be. On-board connectivity can be improved now. Investment and commitment from all stakeholders can put rail connectivity on track, and in line with the level of coverage seen elsewhere. Congested cities and urban areas get good levels of coverage with dedicated mobile coverage systems, and trains too need to leverage this technology to give passengers the mobile connectivity they demand.
Strengthening the signal
Wi-Fi is one of those dedicated systems, but as discussed, it isn't always efficient and needs to be used as a compliment rather than an alternative solution to cellular coverage. By using on-board repeaters and a corridor approach of multiple low-power radios along the track, combined with a digital DAS (distributed antenna system), excellent cellular voice quality, fast internet and reliable connection can be achieved.
However, above-ground rail networks aren't ideal environments for supporting communications for a number of reasons. Firstly, the sheer scale and size of the rail network makes it an infrastructural challenge, but equally the materials used on carriages including their metal roofs and thick windows mean maintaining signal can be a challenge.
Digital on-board repeaters help address this problem and provide a standardised signal by equalising the fluctuating signals from outside. The result; an improved signal inside the train with consistent signal strengths. Solutions such as these also involve a leakage cable and antenna being placed on the roof of the carriage as opposed to the window where the reception is much poorer.
Getting on the right track
An uninterrupted connection is an obvious benefit for passengers. According to Ofcom's latest market report, seven in 10 commuters use a smartphone during their journey for business or leisure. Furthermore, 42 per cent of those same commuters described the internet as an 'essential' part of their commute for completing tasks. Improving the reliability of voice, SMS and data services on-board is now a necessity, not a luxury.
The ever-growing demand for connectivity is showing no-signs of disappearing. Connectivity is improving in cities and built-up urban areas, and it's now time to go full-steam ahead with our transport networks to make sure they're not left behind. Both rail operators and telecoms operators must be prepared to upgrade their mobile infrastructure and provide a better-quality experience for passengers, helping to boost customer satisfaction to a level that currently seems unattainable in the transport industry with all the negative press surrounding cancellations.
Sufficient on-board coverage infrastructure also allows rail operators to unlock further revenue opportunities. With reliable cellular coverage in place to allow passengers to access the internet, rail companies could launch dedicated apps with real-time travel updates for connections, digital entertainment or click-to-order refreshments. Connectivity could become a key competitive advantage for rail companies looking to compete for customers and earn repeat business by providing a more enjoyable experience.
Investing in on-board coverage should form part of all rail operators' modernisation and digitalisation strategies so they can reap both the immediate and long-term benefits.
We are exhibiting at InnoTrans 2018 – come and see us in Hall 6.1, Stand 107.
Related organisations
Related people