Infrabel's recent ETCS milestones
Over the past six months, Belgian railway infrastructure manager Infrabel has achieved two ETCS-related milestones – commissioning the longest ETCS railway line on the conventional rail network in Europe and jointly hosting the 12th UIC ERTMS World Conference. In an interview with European Railway Review, Infrabel CEO Luc Lallemand takes a look back at the two projects and considers their importance for Belgium and Europe.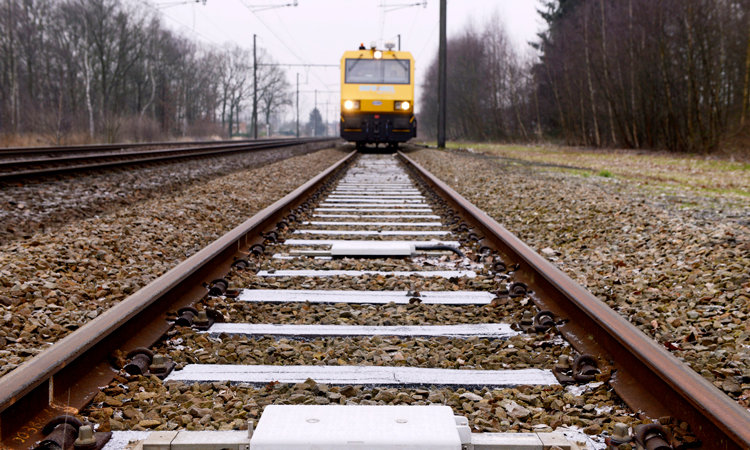 A 429km-long line – the longest ETCS route in Europe
The Antwerp–Athus strategic rail corridor has been fully equipped with the European Train Control System (ETCS) since the end of December 2015. This system continuously monitors train speeds and, if permitted speed limits are surpassed, ETCS automatically corrects the speed and initiates the emergency braking process.
Over the past five years Infrabel's engineering teams have installed 6,400 safety balises and 400 signal links along the 429km-long railway line (858km of track). This engineering tour de force means that Belgium now has Europe's longest ETCS route on the conventional rail network in Europe, making it the frontrunner on the continent. This represents a total investment of €130 million, of which €29 million was provided by the European Union through co-financing.
A strategic corridor
The railway line is of major strategic importance because it forms part of the main route of ERTMS Corridor C (also known as RFC North Sea–Mediterranean), which had priority status to equip the Belgian section with ETCS by the end of 2015 in accordance with European directives. With the corridor connecting Rotterdam and Antwerp with Basel and Lyon, the implementation of ETCS is important for ensuring safe international freight transportation.
Three international rail freight corridors (RFCs) designed to facilitate freight transport by rail between key economic centres (including major ports) in Europe, run through Belgium: RFC North Sea–Mediterranean; RFC Rhine–Alpine; and RFC North Sea–Baltic. Each of these are international 'freight highways' and prime examples of how to quickly and efficiently expand a European rail network through a well-reasoned investment policy.
The economic importance of ETCS for the railway sector arises from its interoperational nature, which makes freight transport by rail faster and cheaper, and therefore more competitive than other modes of transport. Increased rail transport also reduces road congestion and is beneficial for the environment.
ETCS on entire Belgian rail network by the end of 2022
Installation of ETCS on this corridor route is also highly important for passenger transport safety, because the route runs from Antwerp through Mechelen, Leuven, Ottignies, Namur and Dinant to Athus. Infrabel is implementing a phased roll-out of ETCS, with 19% of main lines (or 1,228km out of a total of 6,522km) on the Belgian network currently equipped with ETCS. Infrabel intends to equip the entire Belgian railway infrastructure with ETCS by the end of 2022, thereby making the Belgian railway network one of the safest.
This work is being carried out in full agreement with Infrabel and SNCB's joint ETCS Master Plan, which has been officially approved and is in line with the commitments of the Belgian Special Committee for Railway Safety. This is also the case for the completed installation of the TBL1+ automatic braking system on the Belgian rail network. The installation of TBL1+ marks the first step in the ETCS roll-out and is compatible at hardware level (balises).
The 12th UIC ERTMS World Conference
The installation of ETCS on various rail networks and the long-term management of safety investments in a rapidly changing world were the primary focus of this year's UIC ERTMS World Conference. The 12th edition was held in Brussels at the beginning of March 2016 and was jointly hosted by the UIC and Infrabel. Over 700 attendees representing infrastructure operators and suppliers from five different continents convened in Brussels to discuss key ETCS-related challenges for the rail sector.
CEOs and representatives from UIC, Infrabel, ERA, UNIFE, CER, Thales and Funkwerk AG attended the opening ceremony. This was followed by presentations from various experts during plenary sessions that ended with a debate. Site visits to the international railway stations Antwerp Central and Liège-Guillemins and a visit to Train World railway museum in Brussels were organised prior to the two-day conference.
ETCS-related challenges for the entire rail sector
During my address at the opening ceremony I set out my vision of the key ETCS challenges faced by the rail sector. I also argued that ETCS is essential for obtaining a higher level of safety on the railway network, achieving a Single European Railway Area, modernising assets and optimising management through standardisation and economies of scale. While facing many challenges, we all must continue to strive for an approach that is accepted throughout the entire sector.
A top priority for me is the need for technological stabilisation. The ETCS system and the underlying technology must move forward, but it should be ensured that the more or less mature system that is now available is not jeopardised by adding unnecessary extras that do not concern its key features. For now, it is necessary to freeze the scope of the ETCS development in order to finish ongoing work and focus on deployment, because tangible results are owed to society today.
There is also the financial aspect to consider. Only when there is a balance between the burdens and the benefits for all stakeholders will there be far-reaching support for ETCS. This is not just limited to infrastructure managers or owners of rolling stock, but also to suppliers who must be able to build a solid business case. Furthermore, a stable financial framework is required from public authorities that enables all parties involved to build a viable business model. Only in this way can a business case with substantial investment costs and a relatively short life-cycle be deemed positive.
I concluded that a great number of the issues can be condensed to the need for discipline – discipline to buy only off-the-shelf products, but also discipline to offer only off-the-shelf products. This, in turn, will lead to a win-win situation for all: a win for the users of ERTMS; a win for the supply sector and; and above all, a win for society who will be rewarded with a safer transport model.
Biography

Luc Lallemand has been CEO of Infrabel and Chairman of the Management Committee since October 2004. He is also Director with bPost, RATP DEV (Paris) and is Chairman of Vinçotte Group and of the Board of Directors of TUC RAIL. Luc holds a Bachelor of seamanship and certificate of officer of long trade navigation and is also a Commercial Engineer. Luc's previous assignments have included being CFO at SNCB (2002-2004); Deputy Principal Private Secretary with the cabinet of the Belgian Vice-Prime Minister (1999-2002); and Budget Advisor and Principal Private Secretary with the Belgian Minister of Transport (1995-1999).