Fact-finding visits to railways: ERTMS good-practice sharing
Fact-finding visits to railways around the world can be beneficial for each party to learn and share information on good-practice and techniques. As Chris Carson, Head of Rail Industry Partnership Working at Virgin Trains East Coast explains, this approach has been adopted by the train operator who is committed to continuously developing this approach to play its part and add value to the future signalling programme on the UK railway network.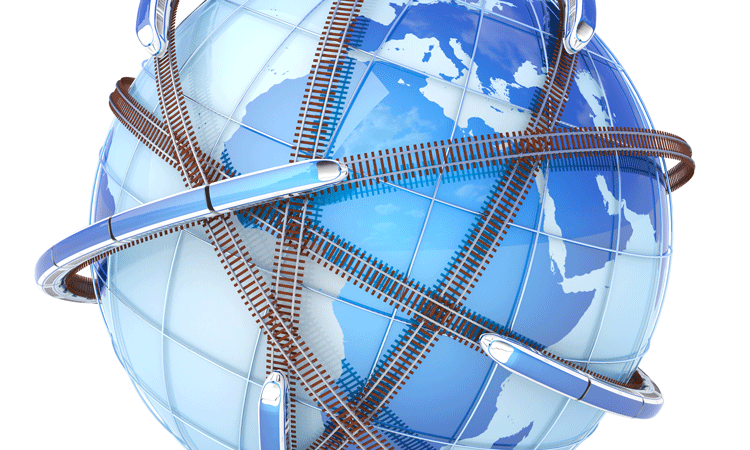 Introduction to Virgin Trains East Coast
On 1 March 2015, Virgin Trains East Coast took over the East Coast Main Line (ECML) Inter City franchise from East Coast Main Line Company Ltd whose parent company, Directly Operated Railways (DOR) reported to the Secretary of State for Transport. The Virgin Trains East Coast organisational structure follows a typical rail operator model, and in common with other UK train operating companies, focuses on safety, performance and customer service.
Virgin Trains East Coast operates 155 long-distance passenger services on a week day and 100 services at weekends from London King's Cross to destinations in West Yorkshire, the North East of England and Scotland. The train services are operationally monitored from the new York Railway Operating Centre which opened in January 2015. However, they pass through the signalling control areas of many Power Signal Boxes (PSB's), standard smaller signal boxes and the more sophisticated York, Tyneside and Edinburgh Integrated Electronic Control Centres (IECC's). Virgin Trains East Coast currently operate two fleets of trains including 14 high-speed diesel 125 trains whose home depot is Craigentinny near Edinburgh and 30 Mark IV electric 225 trains whose home depot is Bounds Green near Alexandra Palace, North London. In 2017, we will start to see the new Hitachi Intercity Express trains on the route being phased in over the following three years with a new IEP timetable scheduled for 2020.
National Operating Strategy and Digital Railway
For many years now, and certainly for as long as I can remember, Network Rail and before them, Railtrack, have had aspirations to bring the GB rail network and operations into the modern technological age by replacing existing conventional train signalling and control systems with the European Traffic Management System (ERTMS). To achieve this there are a number of driving factors to be considered such as the replacement of older signalling equipment which will lead to a safer and more reliable and higher performing railway.
Replacing conventional signal posts and associated cabling with an in-cab signalling system will reduce maintenance costs but only the introduction of European Train Control Systems (ETCS) Level 3 will remove the need for track circuit train detection and realise the full benefits. If a generic ERTMS system is rolled-out it will, or should be, easier to manage the whole signalling and control system in relation to training and competence managing employees, sourcing spares even if they're from different suppliers as they should be tested for interoperability and upgrading the whole system consistently rather than having multiple types of older and incompatible signalling components. 
Further benefits include the potential for increased capacity which is yet to be fully understood, although an average 30% increase is now being openly discussed and a homogenous rule book application which will be some way off under the current scheduled roll-out plan. Network Rail will create efficiencies through the centralisation of signalling and control resources in the new Railway Operating Centres where the span of train service control and use of Traffic Management technologies will be far greater than now. This element of the programme is underway as Traffic Management systems go live in a number of locations on the network, including first deployment projects at Cardiff and Romford.  Clearly this is not just a signalling re-control project but a business change process requiring great sensitivity where Signallers and Controllers are being affected by the change. 
Network Rail and it's industry partners including ATOC, the National Joint Rolling Stock Project (ROSCO's), Freight Stakeholder Group, RSSB and others are about to enter into a new phase of technology roll-out with the advent of the Digital Railway concept – a 3-phase approach to delivering existing schemes in Control Period 5 (CP5), developing the remaining projects in CP6 and completing full implementation of ERTMS and Traffic Management by 2029. This is an ambitious programme which can only be achieved by securing the long-term funding of projects and greater collaboration to optimise benefits and add real value to GB Rail.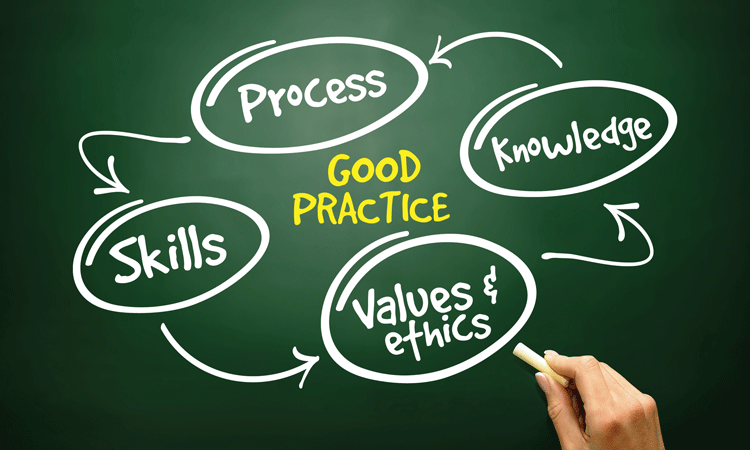 East Coast Trains and Virgin Trains East Coast approach to ERTMS
Previous to the transfer to the new ECML franchise, long-distance operator East Coast had a number of individuals working on ETCS, Railway Operating Centres (ROC's) and Traffic Management (TM) however these activities were only add-ons to their day jobs. In July 2012, I was Head of Service Delivery and involved in ROC's and TM, and Paul Boyle, Head of Operations Projects was leading on ETCS – we both had a number of ad-hoc resources to assist us and these projects were two of four in a loose alliancing arrangement with the local Network Rail London North Eastern Route team.
In March 2014, the East Coast executive team and some senior operations managers took part in a fact-finding visit to ÖBB in Vienna, Austria hosted by Mannfred Pisek. The whole team were enthused and at about this time the Network Rail National Operating Strategy governance structure began to emerge which inevitably placed even more pressure on East Coast resources.
There are currently some 17 ETCS work-streams and eight Traffic Management work-streams with activities ranging from operational rules development, system requirements workshops, braking aspects, data collection and, you name it, there's a Steering Group, Working Group or workshop underway somewhere on the network every day. 
The East Coast team recognised the importance of their input into the programme – after all, the ECML is one of the first main line railways to be affected and it was widely understood that the business was going to be significantly impacted by developments in a number of different ways and that where appropriate, East Coast should be represented in key work-streams to shape the programme and strike a good balance between Network Rail and TOC input as well as Engineering versus Operations views.
To this end, East Coast contacted Simon Whitehorn (then Head of National Operating Strategy) and his team to discuss and agree an approach whereby East Coast could enhance its resources with project managers with specialist knowledge in operations, safety, systems and project management skills to be able to feed their views into critical work-streams and add value to the wider programme.
Network Rail recognised this vital contribution which would support the programme and agreement was reached in July 2014 and Paul and I spent the next two months recruiting a temporary team to bridge the gap between July 2014 and February 2015 whereby the new operator, Virgin Trains East Coast, would have submitted a bid which covered ERTMS implementation.
Once the team was in place it was critical that a number of aims and objectives were agreed quickly to make sure that best value for money was gained over the relatively short time period available prior to transition. The following five activities were prioritised:
The first task was to analyse the Department for Transport's (DfT's) ECML franchise Invitation To Tender document in relation to ERTMS requirements the new Operator would have to address in their bid. This shaped how the team set about its business to ensure a smooth as possible transition, a stated aim of East Coast Trains
A gap analysis was carried out taking into consideration the various work-streams that we felt the team should be involved in and skills required. We then articulated why we wished to be involved and assigned suitable Project Managers.
A training plan was agreed within the team which involved acquiring recognised project and programme management methodologies such as PRINCE2, Managing Successful Programmes and Management of Risk. Network Rail also facilitated sessions on MSP4NR and Active Risk Management.
The team created an appropriate suite of programme management support documentation, adopted MSP roles and created a governance and reporting structure.
Finally, as some of the project managers had no previous practical experience of ERTMS, it was decided to build upon the valuable experience gained from visiting ÖBB in early-2014 and arrange a number of good-practice visits. 
European fact-finding visits
The team recognised that we had to gain as much learning as possible to build-up our confidence and competence within the team in order to fully participate in the programme and so we decided to set up a number of fact-finding visits to European Infrastructure and Railway Undertaking organisations to enhance our knowledge and gain an understanding of differing approaches and hopefully bring some good-practice back to East Coast with the possibility of feeding into the national programme.
Using industry contacts, several visits were set up including the Cambrian line and Arriva Trains Wales, Adif/Renfe (Spain), Refer/CP (Portugal), Banedanmark(Denmark) plus NS Rail (the Netherlands), and we also had a visit by a UK representative of Jernbaneverket in Norway. The visits were very well structured with a detailed programme being agreed for each one, attendees were carefully selected from within East Coast and external stakeholders and questions for our hosts were provided prior to the visit to enable them to prepare as best possible. Once the visits were concluded, each attendee, without fail, provided detailed feedback on their observations and these were all collated into a detailed powerpoint presentation and excel document.
The team then decided that it would be a pretty good opportunity to invite representatives from the organisations visited, as well as all of the attendees who took part in the visits and key stakeholders from DfT, ATOC and Network Rail, to a 'European Good Practice and Networking event' in York, UK. The event subsequently took place on 11 February and was attended by up to 40 people with over a quarter attending from those organisations we visited. The day started with an introduction by Paul and me, and then there were eight short presentations on the current status of ERTMS projects in Europe. The event then went into workshop mode with everyone circulating around five 'country' based tables including Cambrian/Austria, Netherlands and Norway, Denmark, Portugal and Spain lasting 30 minutes each. There was then a panel session which prompted so many questions that instead of the punchy 20 minutes allowed, it doubled! The event was closed by Tim Hedley-Jones, VTEC's new Major Projects Director and there was then time for the all important networking, dinner and more networking.
The event has received some excellent feedback from attendees. East Coast team members then had the task of writing-up the outputs from each workshop and reviewing the previous data collected to make sure that all of the potential good-practice was systematically captured and this was done by categorising issues raised into internal actions, within the gift of VTEC to deliver themselves and external recommendations which could be formally put to Network Rail to provide a response to either adopt, adapt or 'no thanks' but with supporting reasoning. 
Two prime examples were given as follows: 1) During the visit to ÖBB it was discovered that they had set up a 'Power User Group' which involved employees acting as business change champions within the areas most affected. East Coast have adopted a similar approach and introduced driver depot champions consisting of two Operations Delivery Managers, four Driver Team Managers and four Drivers – one from each of our depots and this group have subsequently taken part in a 3-day fact-finding visit to the Cambrian line and more activities are being developed such as writing FAQ's for the wider programme.
In terms of an external example, the ECML ETCS projects originally started with a principle of only providing bi-directional facilities where it's currently deployed now and investigating some limited new opportunities. It was discovered that on every single visit, our European colleagues had optimised their railways by providing or planning full bi-directional capability on all ETCS projects at relatively minor cost increases, their view being 'why wouldn't you do it'? This principle was fed back into the ECML Project and now full bi-directional facilities are firmly back on the table.
Virgin Trains East Coast fully supports fact-finding visits to learn and share information on good-practice and is committed to continuously developing this approach both internally and externally to play its part and add value to the Digital Railway programme and GB rail.

Chris Carson is Head of Rail Industry Partnership Working at Virgin Trains East Coast. He joined the railway as a Signaller in 1993 and held several signalling and supervisory positions in the North East of England before transferring roles to York in 2000. Chris held several performance-related positions prior to moving to the Midland & Continental Route based in Euston becoming Operations Manager for HS1 at St Pancras. He joined East Coast Trains in January 2012 as Head of Service Delivery, spent a year Programme Managing East Coast's National Operating Strategy, and is now Head of Rail Industry Partnership Working. Chris has a 1st BA (hons) in Management, two post graduate awards from Warwick University, a Chartered Management Institute extended Diploma, and is also studying for an MSc in Project Management. Chris has spent time with the European Training Centre for Railways in Bruge, took part in a 2-week exchange visit to Central Japan Railways and has organised and led several ERTMS good-practice visits to Europe.