The considerable advantages that ERTMS brings to the rail sector
ERTMS – the European Rail Traffic Management System – is a key project being implemented across Europe which aims at replacing the different national train control and command systems. ERTMS provides not only interoperability (which is the main European objective), but it also has social, environmental and economic benefits. Furthermore, ERTMS will help to achieve a much safer rail network. Major train accidents that have occurred over recent years, like the train crash close to Santiago de Compostela in 2013, are the types of events that the ERTMS system is designed to prevent. In an exclusive interview with Craig Waters – Editor of European Railway Review, Karel Vinck – the European Commission's European Coordinator for ERTMS, talks about recent developments, the importance of improving cross-border connections, and the considerable advantages that ERTMS brings to the railway sector.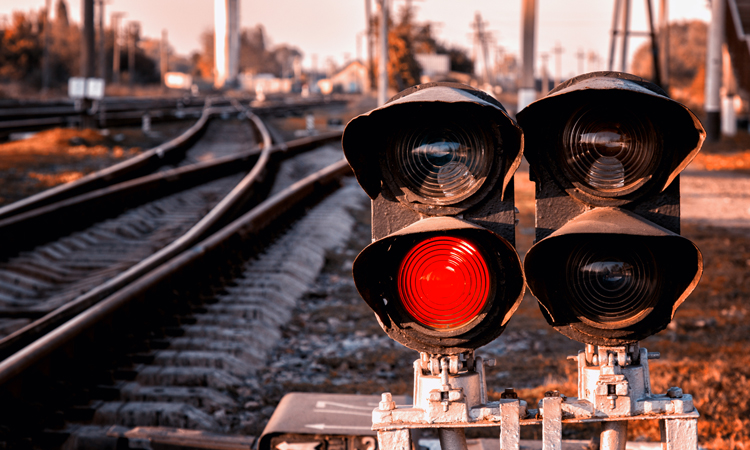 It is of course known that there is an industry-wide objective to ascertain a modal shift from road and air to rail for both passenger and freight transport, and two of the essential channels in achieving this lie with interoperability via the introduction of ERTMS and the development of corridors.
Over recent years, the political, legal and financial environment of the ERTMS project has been strengthened and decisive steps have been taken in several Member States. Statistics show that some railways of the European Union are gradually installing ERTMS on their lines. In October 2013, Karel released an Annual Report for ERTMS which highlights a number of key points that emphasise these significant results and outlines what has been achieved in the technical development and deployment of ERTMS so far.
Accepted in all Member States
"In my opinion," says Karel, "the ETCS Baseline 3 – which is now the standard – is now accepted in all Member States for the ERTMS system – a very recent and important development. Also, Denmark and Belgium have now decided to completely switch their signalling systems to the ETCS Baseline 3 which has convinced me that we are on the right track in terms of having defined what the standard is going to be and that we can go ahead with implementing it both on track and on-board. Another positive development is that Germany is making strides by using the ETCS Baseline 3 in specifications."
Karel is positive to mention that Member States are showing clear signs that things are moving forward. "This is all fully supported in the European Parliament," he says, but his Report1 states that there are still some important issues and fundamental decisions that need to be taken care of before moving forward in achieving full interoperability.
"We have to consider that there is a multi-modal mobility programme in Europe that covers road, rail and waterways. There is a clear objective throughout Europe for rail to play a bigger role in the future and we have to make the railway much more efficient than it currently is – so I repeat what I have said for many years in that there are three things we have to do."
Karel outlines these three factors to be:
Removal of existing bottlenecks on the networks
The introduction of a unique European signalling system and speed controls
Harmonisation of the operational rules (approvals etc.) which exist between different Member States.
"If we do these three things then we can make our network much more efficient," says Karel. "Of course for the high-speed rail marketplace this is different – normally you have new tracks and the problem is easier to solve – but for the conventional network these are the three conditions which have to be fulfilled. I'm very pleased we have introduced the concept of the corridors because they will give us the possibility to address the three issues and solve them and demonstrate that in fact this is a valid concept."
Other countries must not be overlooked
Denmark and Belgium are the latest countries to make a decision for the complete system and introduce the ETCS Baseline 3 as the standard, but Karel insists that other countries must not be overlooked.
"Spain and Italy have also made big efforts over recent years, but we are not yet talking about the cross-border problems and I think cross-border sections are the most important. To me the priority in 2014 is to guarantee interoperability – this is the major challenge which we have to face. The problem is how do we implement that?"
Karel further explains: "My suggestion has been accepted at least by the industry and the railway sector that if we have to secure the interoperability then in fact it should be a cooperation between not only the railway sector but also the Member States and particularly the National Safety Authorities, who will be able to find the right solutions to connect the railway networks. The industry is slowly moving towards working together more efficiently, and the National Safety Authorities will have a key role to play in that respect."
Turning his attention to the signalling and telecommunications supplier companies' marketplace, Karel believes that they are all aware that they have to change their current attitudes: "ERTMS is well-accepted in several countries outside Europe and the best convincing argument for the European industry would be to show that the system is efficient. In this sense, I think we are not there yet. The European industry must work much better together in order to fulfil the conditions of interoperability and railway efficiency in the European Union so that this could be used in terms of exporting the technology to other countries."
Funding has been available over recent years for ERTMS development
From a financial perspective, Karel was keen to point out that funding has been available over recent years for ERTMS development, even during the (and still current) financial and economic crunch. "€700 million have been allocated to ERTMS calls from the TEN-T budget (€8 billion) to which the funding released under the cohesion funds must also be added."
"First of all I feel there is a big message to tell from the fact that in the previous EU budget period we had a total budget of €8 billion to improve the mobility and modal systems, whereas today we have approximately €23 billion – so in that sense there is a huge improvement. But it is also adequate because the realisation of the programmes are much more complete then they were several years ago."
"In 2007 I asked for €500 million in funds, which we got, and more, but in fact because of delays and bureaucratic procedures etc. less than half of that amount, in terms of ERTMS, has actually been called on. So, my priority as a coordinator is that the €700 million to €1.2 billion allocated for the next budgetary period should be used to implement ERTMS on the sections which would be ready. These are particularly the ones in the European Deployment Plan which were planned to be achieved at the latest in 2018. There is also financing and funding of a programme called SHIFT2RAIL which has been accepted by the EU parliament, which is looking at the different conditions needed in order to make the railway much more competitive – not only from an economic point-of-view – but also the from the point-of-view of technological development."
Interoperability is the most important challenge for 2014
Karel is keen to underline some further points, which he feels are essential to true interoperability throughout Europe. Firstly, that everyone is in agreement that interoperability is the most important challenge for 2014. The entire sector, whether operators, infrastructure managers or industry and national authorities in the different Member States, are all aware that interoperability of the network on the EU is the most important item.
Karel also feels strongly about adoption of Baseline 3 as a European standard. He explains, "there is still too much tendency in the railway sector – particularly within purchasing departments, but also the Member States and the NSAs to adapt the European standard to what the national standard is – when in fact we should do the reverse – we should look at the national standard and see how we can adapt that to the unique European standard. The standardisation and consciousness is that there is one European standard and that we all have an advantage in terms of accepting this."
Everybody should be aware there is one European standard which is an advantage. While Karel accepts the difficulty in implementation, in terms of budgetary restraints, he emphasises that the shorter the migration is, the quicker the benefits can be achieved, not only in economic terms, but also in terms of ecology, safety, energy consumption and train service quality.
"Thirdly – we have not yet given enough attention to the economic equation of this," states Karel. The railway sector needs to do more to look at ERTMS from a business sense. The key to this, Karel believes, is to build a business case "from what is on the table today in terms of systems reducing the cost by standardising, by giving the right priorities, by looking at the planning of the investment to be made – these are all items which are important in order to make success of this programme."
Karel agrees that there is a lot of opportunity for growth: "If we really concentrate on the three priorities which I mentioned earlier, we are going to make a major step in implementing a very efficient railway network in Europe which is for the benefit of the total economy. And studies have shown that if we optimise mobility for the three core modes, then we can increase the GDP of Europe by 1.5% – just think what this could mean in terms of employment etc. – this is very significant and we should not forget that the railway sector will play a huge part in it."