Exploring the potential of innovative technology: Digital Rail Revolution 2018
From the variety of topics discussed and the different experiences shared at Digital Rail Revolution 2018, the opportunities that digitalisation continues to bring to the railway industry are exciting. Global Railway Review Editor, Craig Waters, looks at the key topics that had speakers and delegates deliberating at the UIC's headquarters in Paris.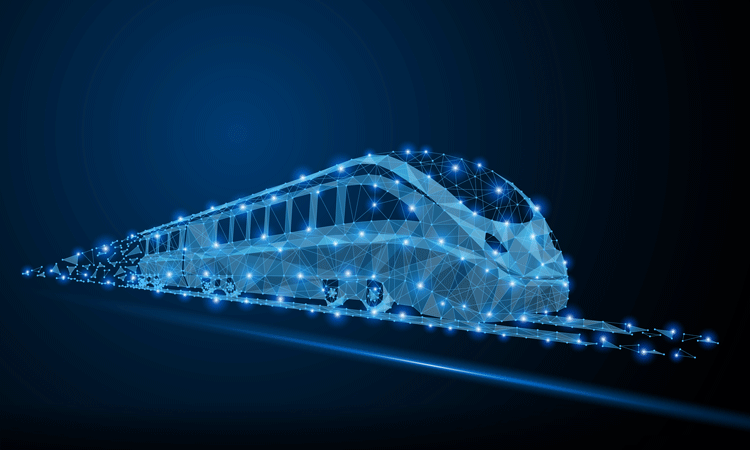 Embrace changes for the future
In his keynote speech, Jean-Pierre Loubinoux, Director General of the UIC, expressed that a new strategy around five 'Cs' "should be developed when it comes to understanding digitalisation". Jean-Pierre's ideas looked at how digital solutions should "Collect (the data), Correct, Connect, Commerce and Create" and that the industry should "embrace the future as a mindset, not a timeframe". Jean-Pierre stated: "We are at the beginning of a new era with big data, IoT, cyber-security, blockchain, cloud computing and facial recognition all key aspects that are bringing exponential changes."
The benefits of artificial intelligence
Artificial intelligence (AI) was a key topic discussed during many presentations and panel discussions throughout the conference and Lindsey Mancini, Senior Manager for Security and IT in Public Transport at the UITP, stated that this was "an essential element of the public transport sector, especially in railways". The combination of digitalisation, IoT and big data are causing a data explosion, but the main message in moving forward around this topic was to ensure the industry researches more and ultimately supports the guiding principles on deploying AI-driven projects and solutions to benefit rail.
Multimodality: The future of global travel
Rail sits at the heart of a vision to ensure the traveller enjoys a seamless travel experience. Rail often serves as the link between airline services and various other modes of ground transport and at the conference, delegates debated that multimodality was important for the future, and how digital solutions and innovative technology will play a crucial role in achieving this vision. The term multimodality was emphasised throughout the conference, with a strong message of ensuring a joined-up approach between different transport and infrastructure providers is essential in making rail an integral part of the travel ecosystem of the future.
Protecting assets and passengers: Cyber-security
Cyber-security is crucial in protecting and monitoring networks and systems, maintaining their availability and helping to keep railways running. With safety a continual top priority for rail, speakers and delegates discussed the importance of working closely with governments and security specialists to combat cyber-threats. During his presentation, Marc Antoni, Rail System Director at the UIC, explored the complex issue of cyber-security and asset management for rail, concluding that sharing best practices among different stakeholders can help reduce the costs of rail exploitation, which can lead to enhanced security and protection.
Improving passenger satisfaction
A major theme running throughout the conference was how new technology can improve the passenger journey. A panel of experts took to the stage to discuss a variety of aspects under this topic, including the use of smart ticketing and providing reliable timetable information, the advantages of convenient on-board connectivity and the benefits of entertainment solutions. Jenny Gejke, Head of Digital Channels at Swedish State Railways (SJ), said: "Digitalisation is disrupting the travel experience for the better, and we can learn about what works for the airline industry and apply positive solutions to our trains."
In his closing summary, Francis Bedel, the UIC's Chief Digital Officer and Chairman of the conference remarked that "digitalisation is set to radically revolutionise the rail sector and we must look to a bright future".
Digital Rail Revolution 2019
Global Railway Review is keen to follow developments as rail continues to evolve and embrace opportunities, and Digital Rail Revolution will return in 2019;
Register your interest at bit.ly/2SfLnYN.
Related topics
Big Data, Cyber-Security, Digitalisation, Internet of Things (IoT), Interoperability & Liberalisation, Multimodality, Rail Fares/Ticket Pricing, Real-Time Passenger Information (RTPI), Regulation & Legislation, Safety, Security & Crime Management, Technology & Software
Related organisations