Railway Management System Market to reach USD 64 billion by 2024
According to a new research report by Global Market Insights, Inc, the Railway Management System Market will grow at a CAGR of over 10 per cent between 2018 and 2024.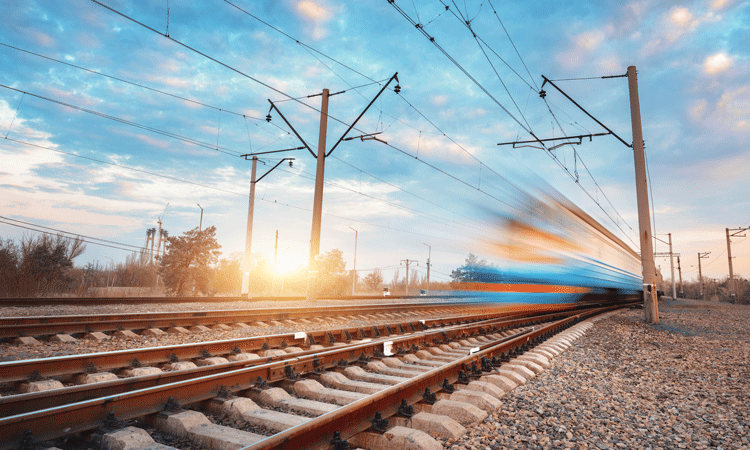 Delivering more information to passengers
The research shows that the Passenger Information System (PIS) segment has the highest growth potential in the Railway Management System Market. Due to rising competition in the market and growing passenger expectations, train operating companies are continually striving to increase passenger satisfaction by delivering more information than just departure and arrival timings.
Various reference messages and advertising content are displayed on information devices onboard and outside trains, enabling passengers to know their precise location, next train stops and other beneficial information related to the train's path. In December 2018, Luminator Technology Group (LTG) partnered with KeTech Systems Limited (KeTech) for developing real-time enhanced passenger information systems. This will provide flexible solutions delivering content-rich and real-time information to its passengers.
Increased adoption of IoT and digitalisation
The Railway Management System Market growth is attributed to the increasing adoption of Internet of Things (IoT) and digitalisation in the railway industry. IoT allows rail operators to have proper information about the train's location with respect to other trains to ensure passengers' safety. It also automatically regulates the train's speed based on real-time information, in turn reducing the chances of a collision, driving their adoption in the railway management system market. The deployment of digital technologies in railways enhances the customer experience by delivering value-added services to its customers, increasing reliability, safety, efficiency and the overall performance of the railway's driving market growth.
Smart cities
Furthermore, the rising trend of smart cities also has a positive impact on the railway management system market as most smart cities opportunities and capabilities revolve around public transport networks. These systems help in implementing technology and data for improving railway efficiency, sustainability and mobility. For instance, the Indian Ministry of Railways partnered with the Ministry of Urban Development for ensuring the development of smart stations under the country's ongoing Smart Cities mission. Under this initiative, approximately 400 stations in the country are presently being redeveloped to provide improved facilities and easier access to passengers.
Transforming traditional network systems
The system integration and deployment service segment dominates the Railway Management System Market with an industry revenue of over USD 1 billion in 2017. Railway operators are working toward transforming their traditional network systems with advanced IP-based technologies. Hence, adopting efficient system integration and deployment services assist them in integrating their existing legacy systems with new technologies as well as deploying new systems for creating cost-efficient and highly-scalable and secured solutions delivering an enhanced end-to-end connectivity. These services also assist rail operators by reducing their deployment time and cost, enabling efficient work capabilities with reduced disruptions.
The cloud deployment model is growing at the fastest rate in the Railway Management System Market due to various benefits that it offers, such as ongoing software updates and easy access anywhere using the browser, making it easier for rail authorities to carry out their operations.
These models are also highly secure and scalable, augmenting their demand in the Railway Management System Market. In January 2018, Network Rail partnered with Preservica for creating a cloud-hosted digital archive developed to actively preserve and deliver secure access to important digital assets and operational information from the historical data of UK railway networks.
Asia Pacific grows fastest
The Asia Pacific Railway Management System Market is anticipated to grow at the fastest rate at a CAGR of over 14 per cent over the forecast timeframe. The major factors contributing to market growth in this region include the strategic initiatives adopted by the government, which include smart cities and digitalisation coupled with the increasing GDP of the Asian countries.
Furthermore, as transportation infrastructure in some countries is still in the development phase, various companies are making strategic investments in this region due to a huge growth potential driving the railway management system market demand. For instance, in January 2018, China Railway Corp invested USD 112 billion to generate the development of China's high-speed rail network.
Partnerships and collaborations
The major companies working in the Railway Management System Market include ABB, Ansaldo, EKE Electronics, Frequentis, Cisco, IBM, Nokia, Huawei, Bombardier, Indra, Toshiba, Trimble, Thales, Hitachi, Siemens, Alstom, Atos, Sierra Wireless, Thales, and Amadeus. These companies offer various rail management solutions and services to meet the growing needs of passengers. The major strategy adopted for expansion is partnerships and collaborations as it assists the companies to expand their regional presence, thereby serving a larger customer base. For instance, in September 2016, Cubic Innovation entered into a working collaboration with various industry leaders and academic partners for developing a prototype that integrates ticketing technologies to support a large number of passengers at train station fare gates.
Related topics
Big Data, Digitalisation, Funding & Finance, High-Speed Rail, Infrastructure Developments, Internet of Things (IoT), Passenger Experience/Satisfaction, Passenger Information Systems (PIS), Rail Fares/Ticket Pricing, Real-Time Passenger Information (RTPI), Regulation & Legislation, Signalling, Control & Communications, Station Developments, Technology & Software
Related organisations