Digitalisation and rail's future: Q&A with Siemens Mobility's Gerhard Kreß
In this interview with Global Railway Review, Gerhard Kreß, Head of Data Services at Siemens Mobility, reflects on how digitalisation has already significantly changed the rail industry and comments on how digital solutions will continue to radically transform the way rail systems will function in the years to come.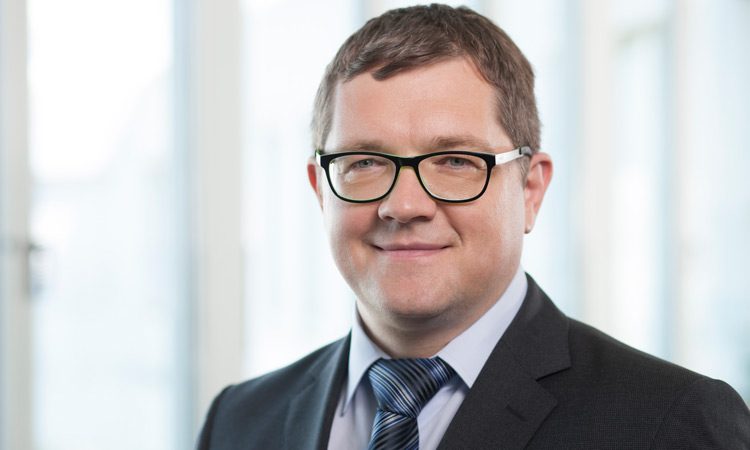 Do you think there are areas of the rail industry that lack a deep understanding of how technology and digital solutions can ultimately benefit how railways operate?
Overall, the rail industry seems to me conservative when it comes to the usage of digital technologies. This is changing, and there are many rail operators investing in modern digital and analytics solutions. These companies are building up small data analytics labs – bringing together software developers, domain specialists, and analytics people – and using these to build expertise. Unfortunately, I often see such labs staffed mostly by consultants. In contrast, we help customers to build in-house teams supported by our expertise and thought leadership. This enables our customers to gain new capabilities and be able to innovate faster.
What do you think are the best ways for technologies to be implemented across the rail sector, and how big of a part do business models play in helping to achieve transformation?
Digital technologies, and especially the smart use of data, will be transforming the way rail operators work. There is no alternative to implementing such technologies. However, several challenges exist here. First, rail operators often struggle with attracting and retaining the right talent for the digital world. Especially because such talent needs to understand the rail world and its specifics. Second, it is not about implementing digital technologies, it is about changing the way a rail operator does business by leveraging the digital technologies and data analytics to offer better services to customers and passengers. This requires important transformations for each operator.
From my experience, the best way to implement digital technologies in a rail operator business is to bring together domain experts from maintenance and operations, software developers and data analysts in small data labs. These labs should focus on specific problems in operations or maintenance and deliver a first end-to-end implementation.
As talent is scarce, this only works by taking partners along on the journey who support a strong internal team. An example of this is Siemens Mobility. With several of its customers, Siemens brings together people at customer sites, co-creating solutions to customer problems and transferring knowledge into the customer's organisation. The customer has access to the complete partner ecosystem as well as to all the capabilities of the Siemens Mobility Application Suite Railigent® – powered by MindSphere, dramatically cutting implementation times and time to value.
Such collaborations require new business models to structure the interactions. I believe that partnerships around sharing risks and gains will become the norm. Siemens can provide expertise and partners, but customers need to learn to think in value networks to be able to get most out of such offerings.
To what extent do you agree that the technology behind the Internet of Things (IoT) has come a long way in recent years, and how has Siemens had to adapt to follow this technology trend?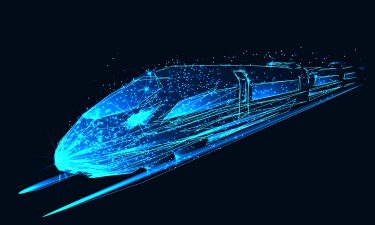 The technology behind IoT has come a long way in the recent years. Prices of sensors have dropped, data transmission is ubiquitous, data handling and data analytics technologies exist and are scalable. However, IoT is not about technology. It is about the value it can create for customers, passengers, and the rail operator. And this is the area where most customers are still struggling.
Siemens has worked across all businesses in this area for the last decade. We have been developing and improving technology foundations for a long time, culminating in the MindSphere open IoT operating system from Siemens, and helping customers to quickly build their own applications leveraging data and technology.
On top of MindSphere, Siemens has created a very large set of MindSphere Application Centers (MACs) across the globe. These centres reside close to their customers and focus on the value the customer can extract from IoT and the related data. The centres leverage their own domain know-how as well as the technology competence from Siemens and solutions co-created with customers. The target is always to create tangible benefits and value so that customers can progress quickly and significantly improve their businesses. I believe this approach is the best possible way to create change and not only deploy technology.
To what extent do you think there is a skills shortage for technical roles within the rail sector, and how can the sector attract a more forward-thinking, modern workforce?
The rail sector has, from my perspective, a challenge in attracting sufficient digital talent. Most operators do not have sufficient talent in house already and many data scientists, for example, are not very eager to come on board in this sector. The only way to solve this problem from my perspective is to create a more attractive and digitally minded environment within the rail operators (small islands of digital focus inside the core operator processes), and to partner with rail companies that have already built a digital workforce.
In your opinion, what are the most effective ways train operators can communicate with their passengers to provide them with a better experience?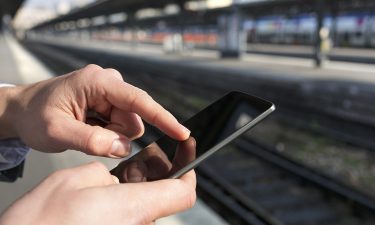 In the future, customer service and constant communication with passengers will become more important. Passengers have a travel route they need to take and seem less fixed on a specific mode of transportation. Instead, they want a seamless and worry-free travel experience. For this, travellers usually expect an app to provide them with this information at the right time and correctly. This means that train operators must either create such apps on their own, or information aggregators will do it for them. Google Maps provides much of this information already, as do other aggregator services.
For me, this means that rail operators need to redefine themselves as mobility providers embedded in a large mobility ecosystem. They need to focus more on demand-responsive transportation services and the required communication to their passengers. Both elements are enabled by digital technologies, and train operators need to tackle them to stay relevant to their customers. Otherwise they might lose passenger volume and, equally important, passenger communication altogether. This means they would be just an operator of transportation assets and would lose the possibility to innovate on passenger value.
In what ways do you think operators can make rail a more demand-driven mode of transportation? Do operators have enough resources to quickly amend timetable availability?
Rail transport will become much more demand-driven. If operators have a direct link to their customers, they can predict and identify demands more easily and adapt their operations accordingly. With communication they can also measure and improve the quality of the transportation service provided, including real changing times, missed connections, and many other aspects influencing the passengers. But this requires the whole operation to be built on digital processes in order to gain the required data and reduce reaction or implementation lead times.
The insights from passenger communication will lead to a rethinking of the timetable strategy, splitting the traffic into high-volume backbone services and demand-driven feeder services. Timetables will be built around a basic structure and adapt in line with the actual situation in the rail network and rolling stock. This requires real-time monitoring of the asset conditions as well as passenger demands. The timetable needs to be created with a certain degree of flexibility so that expected shifts in demand can quickly be accommodated. For larger adjustments, the resource timetables need to be adapted in nearly real time to ensure demands can be met, even with disruptions influencing operations. Technology for this is just emerging, and over the next few years will become fundamental for many rail operators. In fact, implementation of such demand-driven transportation will be essential for rail operators to attract new passengers.
What do think is of more value: investing in improving the functionality of existing digital technologies or spending millions on inventing new digital solutions, and why?
Rail operators often plan massive investments in digital technologies and changing the underlying technology landscapes. However, this is usually not feasible since the existing digital technologies are normally embedded in the operations or maintenance processes, making changes very difficult, costly, and time-consuming.
The better approach from my perspective is to identify the core improvement areas in the existing technologies and invest in a targeted manner to improve these areas, or create new digital elements allowing for better overall results. One way could be to wrap legacy systems with a new software solution providing additional functionalities and better access to the information. Or to use data analytics to enrich the data flow into existing systems, for example by adding short-term health information to a disposition system to give the dispatcher a better view on the current situation of the fleet without changing the overall dispatching system.
In parallel, the core digital systems need to be investigated and slowly replaced with new technology if they have become outdated.
How have you seen digitalisation impact the railway industry in recent years, and what further change do you think will happen over the next 10 years?
Digitalisation has already changed the rail industry significantly, and I believe it will radically transform the way rail systems will function in the next 10 years.
In the last few years, much has changed already with regards to passengers. Travel information is available online, passenger information systems have become more sophisticated, and planning your travel is easier than ever before. However, operations and maintenance processes have mostly not changed.
Over the next 10 years, the rail systems will transform dramatically. All core processes will be digitalised. Maintenance will become more effective at significantly lower cost, since the asset's condition is instantly available and maintenance activities can be prepared ahead of time. Full availability of the assets for the schedule will become a given, allowing timetables to be developed to transport more passengers or goods.
As availability becomes standard, the focus will shift to better managing the rail assets for their value and improving operations. We call this approach 'asset performance management' and support customers in implementing this inside their businesses.
Operations will be digitalised as well. All assets will be monitored in real-time. Deviations from the plan will cause immediate reactions, balancing the overall system much better and, of course, across transportation modes. Passenger communication is instant through apps, supporting the passengers to plan and continue their journey in the best possible way. Schedules will be demand-driven, allowing for quick reactions to demand variations. This all will only work seamlessly if much of the rolling stock is operated autonomously.
In essence, asset availability and near target operations will become standard, freeing the way for operators to focus on new value propositions towards their passengers – both through better suited designs of the trains as well as through innovative transportation offerings meeting passengers' needs!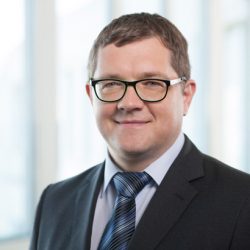 Gerhard Kreß is responsible for Data Services of Siemens Mobility Customer Services, building up new customer offerings enabled by data analytics for both rail vehicles and infrastructure. In this function, Gerhard is globally responsible for the 'Mindsphere Application Centers' for rail. Before that he was responsible for implementing the corporate big data initiative 'Smart Data to Business' at Siemens Corporate Technology and worked in Corporate Strategy in the corporate programme on digitalisation for three years. Prior to Corporate Strategy he spent eight years working at Siemens IT Solutions and Services (SIS), managing systems and technologies for the global service desks and in the project management of major IT outsourcing projects. Gerhard started his professional career with McKinsey & Company where he focused on growth initiatives and high-tech industries. He holds a German diploma in Theoretical Physics and a Master of Arts in International Relations and European Studies.
Related topics
Related organisations