Modern technology that fits your budget
Jim Resio, Vice President of Protran Technology, explores what rail maintenance solutions are available to increase tamper productivity.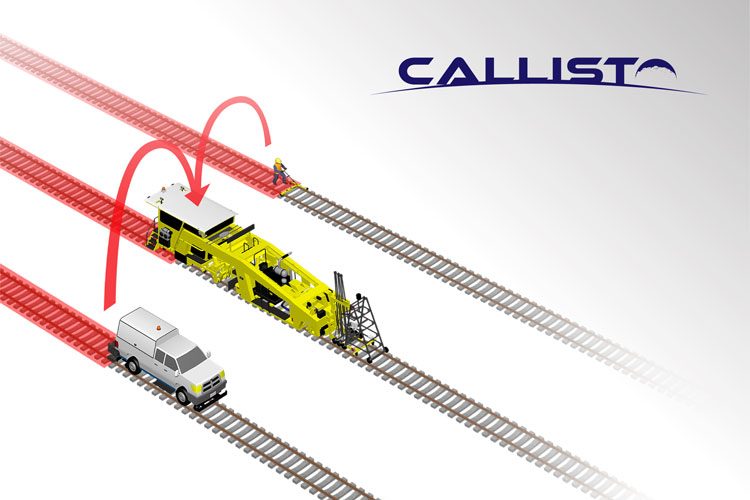 MAINTAINING track geometry is key to the safe and efficient operations of a railroad. Failure to do so properly can lead to expensive track structure failures or even more costly and devastating derailments. Many railroad operators have expressed their growing concern of reduced track time for inspection and maintenance due to the constant growth of freight volume on railroads. As rail traffic has increased significantly, track degradation has also become greater, driving a larger volume of required geometry maintenance and inspection.
Protran Technology's developments in cost-effective inspection systems and increased tamper production techniques are leading the way in railway maintenance. The Callisto track geometry measurement systems can be integrated into machine controls in Harsco Rail's tampers and Hy-Rail vehicles, to allow for an easy, integrated solution to inspecting geometry at a higher frequency for a lower cost.
Callisto Pro-Tamp: Increased compatibility results in higher productivity
For tampers, a non-contact inertial measurement system was developed to measure track geometry and communicate directly with the machine's control system, suggesting the corrective throws and lifts to improve track geometry. The system allows the tamper to increase the inspection speed from the current 6km/h to 48km/h while reducing time and frequency the operator must spend on track setting up the machine for work mode. This allows not only for increased productivity but also for increased safety by limiting the time that workers are needed on the track.
While traveling on track to and from the work site, the machine can now also inspect track. The machine can then use such data to go straight to work on any section of track that has been track travelled over previously, without re-inspecting it, providing additional productivity. As the measurement system communicates directly with the machine's control system and suggests the proper corrections, human interface errors are reduced.
Callisto Hy-Rail: Real-time inspections result in lower cost
For the track geometry inspection system, the same hardware installed on the rear hitch of a Hy-Rail vehicle is connected to a cab-mounted touchscreen, which shows a graphical representation of the track geometry. The displays are in real-time in all the geometry channels required by FRA, as well as maintenance and safety thresholds according to selected track class. An inspection report is generated based on collection data with all results, including strip charts, defect lists and curve tables. The integration with Hy-Rail vehicles makes taking measurements much easier and more versatile. Data can be shared easily, showing the ideal geometry needed for the track's correct alignment.
Protran Technology's continued innovation is playing a key role in modernising the industry and reshaping the role of railroad maintenance. Real-time information gathering, monitoring and reporting provide key information to keep time, costs and problems down and increase safety and efficiency.

Biography

Jim Resio joined Harsco Rail in 2008 as Director of IT and Commercial Software. In 2012, he created, branded and built a new technology business for Harsco Rail which has now become known as Protran Technology. This business focuses on safety solutions, measurement and diagnostics, track inspection services and expert knowledge consulting services. Currently, Jim is the Vice President of Protran Technology.
Issue
Related organisations