What's driving demand in the rolling stock management market?
A recent study has identified the global rolling stock management market is projected to grow from USD 42.8 billion in 2019 to reach USD 58.4 billion by 2025. But what are the key factors driving this growth?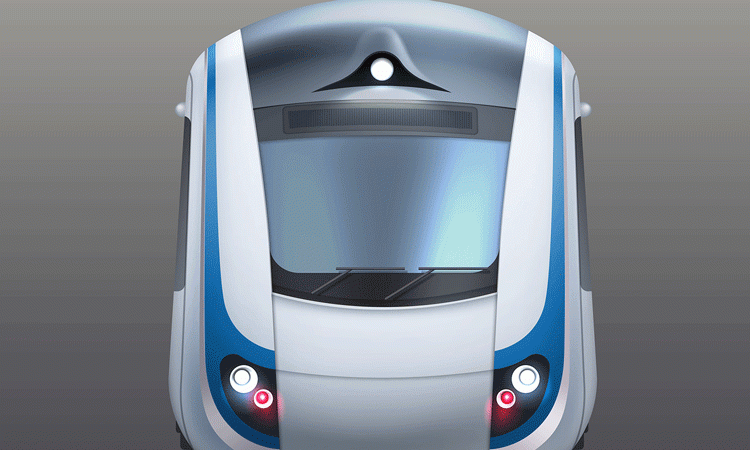 Rolling stock management combines solutions and associated services for improving the implications of asset failures, leading to the maintenance and utilisation of railway assets and infrastructure. Rolling stock management leverages a combination and integration of technology, planning and greater intelligence to harness the power of data to manage asset lifecycle solutions and maintain rolling stock assets. The management of rolling stock assets through proper monitoring, inspecting and repairing can help improve operational efficiencies and performance.
The future of the railway industry
The future of the railway industry is expected to rely on smart transportation systems that leverage technologies over a large rail network infrastructure to reduce its lifecycle cost. New services such as integrated security, asset management and predictive maintenance are expected to improve timely decision-making for issues such as safety, scheduling and system capacity. The technology would use networks of intelligent on-board devices connected with cloud-based applications to improve communication and control systems. As rails are connected through several bogies that need constant car-to-car communication, the entire data communication gets complex. The data is displayed to drivers and monitoring stations and stored in the database from where it can be used later for troubleshooting and maintenance.
Technological advancements have allowed the railway industry to operate efficiently, leveraging state-of-the-art technology within the existing rail infrastructure. Passengers are now empowered with smart ticketing solutions, minimum waiting time using predictive analytics and security improvements with passenger information system (PIS). In the future, intelligent robots would be used to track, repair and maintain railway infrastructure. Numerous product innovations are being carried out in the railway industry to ease railway operations, traffic management, rail control, rail communication and networking, rail asset, rail analytics, rail security and PIS.
The key factors
As per the recent analysis, the rolling stock management market is estimated to be USD 42.82 billion in 2019 and is projected to reach USD 58.43 billion by 2025, at a CAGR of 5.32 per cent. The key factors driving the growth of the market are the rising demand for asset management, data analytics, safety and security and improved rail infrastructure. Europe is estimated to lead the rolling stock management market due to the increasing focus on management services of rolling stock to reduce operational cost and maintenance. The market in the Middle East & Africa region is estimated to grow at the highest CAGR of 7.58 per cent during the forecast period.
The rolling stock management market is divided into two types – rail management and infrastructure management. Expansion of railway projects such as light-rail and metros in several regions would drive the market for rolling stock management. Also, rolling stock management services aid in the planning of maintenance across depots, resources, defect reporting and material requirements. Tools such as work management, component tracking and warranty management in asset management add up to the maintenance workflow and help in reducing the operation cost. For example, Bombardier provides many retrofit projects around the world to modernise, upgrade and overhaul rolling stock. It offers crash, accident and vandalism repair, diesel locomotive re-engineering, discrete systems, hardware and software maintenance and heavy maintenance. Thus, delivering intelligent asset management to rolling stock manufacturers would drive the overall rolling stock management market.
Rapid growth in developing regions
The rolling stock management market is expected to grow at a rapid pace in developing regions due to the high focus on the development of railway systems such as metros and light-railways and expansion of existing projects in countries such as India, China, UAE and Egypt.
Key players are focusing on enhancing rolling stock management services such as asset management, remote diagnostics, fare collection, cab advisory and other services.