Interview Spotlight: Peter Jones, Greenbrier
Greenbrier recently unveiled a newly designed covered hopper railcar for grain transport (as shown on the cover of this issue of Global Railway Review). Here, Peter Jones, SVP of International Engineering, Product Development & Automation, explains the railcar's state-of-the-art elements, plus its safety and environmentally friendly characteristics.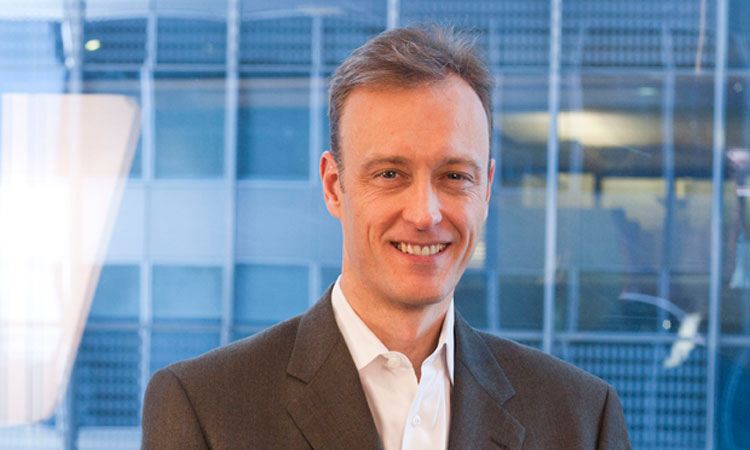 The railcar includes a hatch system known as the Tsunami Gate™ – what is different about this and what benefits does it bring?
Our new covered hopper railcar is designed for grain service and has a capacity of 5,185ft3. We have taken all of the area between the trucks and created one long discharge gate. Tsunami Gate™ provides numerous benefits – primarily shortening the railcar length by 10 per cent, enabling a railroad to haul an additional 12 railcars without adding a locomotive. The gate lowers the centre of gravity, providing a smoother and more efficient ride. The large side skirt – similar to what is seen on road among semi-trailers – provides better aerodynamics, resulting in a 53 per cent drag reduction. Greenbrier modelled the railcar with Boeing to simulate the commutation for fluid dynamics.
In what ways does the new design provide a safer working environment for workers?
Greenbrier's new Tsunami Gate™ was developed for automatic discharge, similar to the coal and aggregate commodities. We envision this railcar will be used primarily on unit trains. A trigger mechanism at the unloading facility will begin discharge and control the speed. This should require no worker interference, greatly reducing the risk of injury. Elimination of the traditional opening/closing capstan will reduce mechanical damage to the railcar and discharge gate. Additionally, we are working on future iterations of this railcar, primarily to automate the roof hatches, eliminating running boards and the need for workers to walk on the railcar during loading. We are testing this currently, so stay tuned.
The rail industry is becoming more environmentally conscious; what ecological benefits does the railcar have?
Greenbrier works constantly to improve the environmental performance of our products. This covered hopper design is five-and-a-half feet shorter than a traditional railcar, increasing haul capacity per unit length of train. The shorter railcar requires less storage track space and less space in a repair shop. Furthermore, the 53 per cent drag reduction increases efficiency and reduces fuel demand.
PETER JONES is responsible for Greenbrier's Engineering Product Development for North America & GCC, and oversight of Greenbrier's International Engineering departments in Brazil, Slovakia, Romania and Poland. Peter was previously Vice President of New Business Development for Mitsui Rail Capital, LLC from 2012 to 2017. He also held the position of Vice President of Operations for Mitsui Rail Capital from 2007-2012 and was responsible for the procurement and fleet management of 11,000 railcars. Peter has worked directly with Mitsui's MRCe and MRC1520 business units in Europe and Russia. Before Mitsui, Peter worked for Wabtec Corporation as Regional Vice President of Sales, with responsibility for the North-Western U.S., which included large customers such as Union Pacific, Kansas City Southern, DM&E, ARI, Greenbrier, GE, CIT, First Union, GATX and EMD. Peter has a strong background in structural engineering and rail dynamics. He led the engineering team for Thrall Car in the U.S./Europe and was the Chief Designer for Powell Duffryn Rail Projects in the United Kingdom. Peter holds degrees in Mechanical Engineering from the University of Swansea, a Masters in Rail Systems Engineering from the University of Sheffield and attended University of Chicago's Booth Business School.