A shared vision towards the future of rail: Shift2Rail at InnoTrans 2020
Carlo Borghini looks ahead to Shift2Rail's participation at InnoTrans 2020 and what topics he expects the industry will showcase during the international trade fair.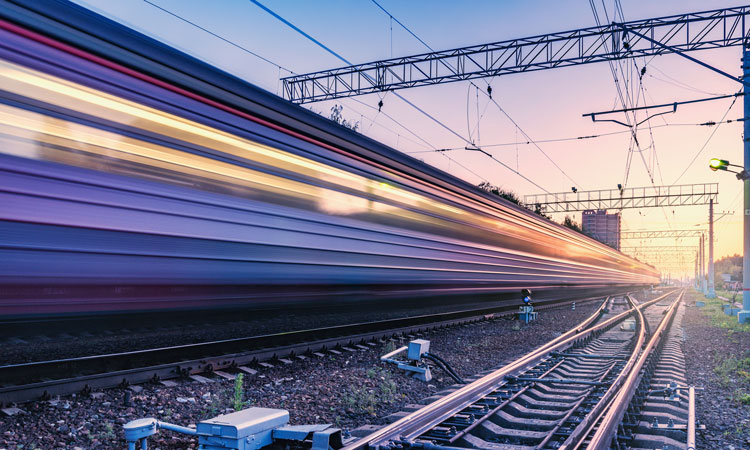 At Shift2Rail, preparations for our participation at InnoTrans 2020 are well on their way. The 'European Green Deal' Communication of the European Commission (EC) is expected to shape the future evolution of rail systems. Rail has a clear window opportunity to take back its role as the driving force towards sustainable mobility and transport for a climate-neutral European society. Rail is already the most sustainable mode of transport; so, what can be done? During this new decade, rail is committed to work with other modes to offer services that can meet the expectations of a European climate-neutral society by 2050 – for instance, by introducing a high-speed network capable of connecting all European centres of interest and capitals, completed by urban and regional rail transportation together with last mile solutions – no silo corridors thanks to a multimodal 'spider' network, and a rail freight network connecting European ports, production and distribution centres involving all actors of the logistic value chain, plus building together with inland waterborne and road transport industries the most efficient continental sustainable freight transport network at global level.
Ultimately, the European rail sector is committed to bring down the societal and technological barriers that were built in the past and resulted in self-contained sector-specific operations: this is the way Shift2Rail will present itself at InnoTrans 2020 (hub27/Stand 511) – as the rail research and innovation component of the European Union policy towards a sustainable climate-neutral society. But Shift2Rail is only the result of the commitment of its members, suppliers, operators, research centres, and universities who together to make the transformation possible. Many of them will be at InnoTrans, and I believe they will show what they are capable of.
At InnoTrans, I expect to see many digital solutions embedded in existing or evolved products, automation showcased at different levels, sensors and detectors of all types and nature, ready to provide data on all subsystems, and so on.
How many of these products and solutions will be capable of providing European citizens with services answering Millennial needs, an ageing society, business people rethinking mobility, and climate resilience?
InnoTrans 2020 is a great opportunity to show to the world, literally speaking, the stamina of Europe's rail industry to build upon its intrinsic strength, to rethink itself, to look at the shared vision on future ways to operate and detail it in a functional system architecture enabled by the most advanced technologies. All of this is possible by working together in Shift2Rail's Rail R&I Programme for Europeans.
Recently, we heard of one-shot announcements about driverless solutions. Maybe we could be faster in rail research and innovation; maybe the working together approach has certain limitations compared to the directive approach? Maybe! Nonetheless, working together for Europeans and serving them by developing new concepts and operations is what drives our work, and is what will drive our presence at InnoTrans 2020.
It is with this spirit that Shift2Rail will be present at InnoTrans 2020: to bring key demonstrators, where 'interoperability' will not be the focus because it will be embedded in them, to launch a new edition of Shift2Rail's Catalogue of Solutions, and, especially, to present the initial steps of a shared vision towards the future functional system architecture. This new approach was presented by the EC at ERA's 2019 CCRCC conference, and it will shape the future evolution of rail in Europe, going well beyond the CCS and covering the full rail system.
InnoTrans will also be the occasion to exchange, at different levels, experiences acquired in different contexts when designing, researching, developing and testing new rail concepts and ideas. As a global event, it should give the opportunity to discuss with colleagues from all parts of the world about the directions to take. We all share the idea that new technologies are a great opportunity for railway, yet, at the same time, represent a major risk if railway will not be able to adapt in order to embed them.
As much as new technologies are essential enablers, the transformation expected at the policy and societal level should break down definitively the barriers that do not allow maximising the performance of the railway systems. Innovation brought forward by research will never enter the market if not accompanied by an evolution of the standard and regulatory framework, starting with aspects related to safety and security. Decommissioning and phasing-out should be in the language of the sector more, in view of accelerating the introduction of new solutions: but, beyond the words, the lifecycle efficiency cost of new systems should be embedded in their design. It is, once again, the system approach which makes the difference.
Our aspiration for InnoTrans is to see the full sector coming together and taking on the duty and courage to share new generations' views of a sustainable society, capable of delivering beyond expectations and meeting its promises. InnoTrans 2020 should not only be a dialogue between specialists of the sector, but should rather deliver a strong and shared message from all its participants: rail is committed towards achieving the 2050 European climate-neutral society, where rail is the pillar of its connectivity.

Carlo Borghini is responsible for the overall management of the Shift2Rail Joint Undertaking activities since he took up the position as Executive Director in February 2016. Prior to this posting, Carlo held senior management positions in different domains in private and international organisations, at corporate level. He was the Deputy Executive Director for the SESAR Joint Undertaking (SJU) in Brussels from 2008 to 2014, and, prior to this, was Director and Chief Financial Officer (CFO) for the International Fund for Agricultural Development (IFAD), a specialised Agency of the United Nations based in Rome. Carlo holds a master's degree equivalent in Business Economics and speaks Italian, French and English.