Interview Spotlight: Railroad Product Manager, ThermOmegaTech
Dana Logue, Railroad Product Manager from ThermOmegaTech, discusses how their products and solutions can help rolling stock operators overcome a variety of challenges that they face, especially during harsh winter weather.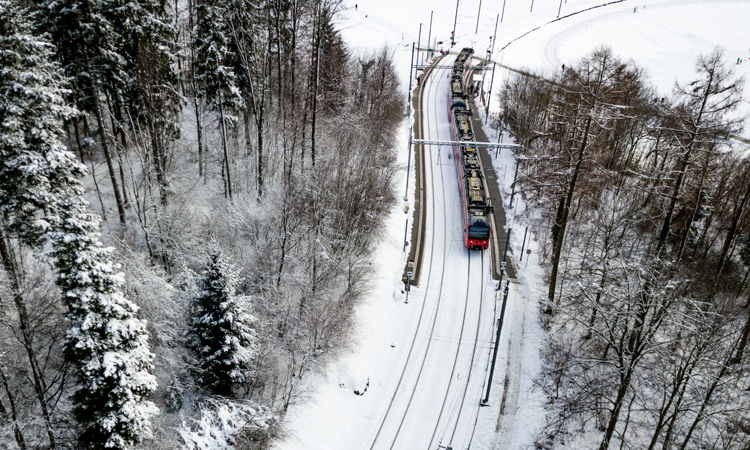 What are the core challenges that rolling stock operators face during winter?
Rolling stock operators face the challenge of keeping their trains running and freight moving in extreme weather and freezing conditions. Water-cooled diesel locomotives are especially at risk of freeze damage when the locomotive is shut down. A frozen engine block or water-cooled air compressor can cost thousands of dollars in damages and unnecessary downtime for repairs. Relying on manually draining a locomotive prior to freezing can be risky, while continued idling can be costly and wasteful. Auxiliary power units are helpful, but the challenge facing rolling stock operators is protecting the locomotive when there is no power.
Passenger trains are also susceptible to similar freeze issues with potable water-bearing systems for kitchen galleys and sanitary systems. Freezing conditions, which put water tanks and piping at risk of freeze damage, occur when the car heat is turned off for switching locomotives or even brief layovers.
What products/solutions can ThermOmegaTech offer the railroad industry to overcome these challenges?
Because of the need for a high quality, reliable freeze protection product for locomotives, ThermOmegaTech developed the GURU® Plug in 1983 – a valve that operates without any electricity and is completely mechanical. Using our thermal actuator technology, the GURU® Plug monitors the water temperature in the locomotive cooling system and, when the water temperature drops to the specified set-point (35°F or 40°F/1.67°C or 4.44°C), the valve will automatically release from its housing and drain the locomotive's water system before any freeze damage can occur. ThermOmegaTech offers two different size valves (DL2.1 and Magnum) for the main system, as well as freeze protection valves for water-cooled air compressors. There are several types of configurations designed for all different set-ups within the locomotive cooling system.
Similarly, the GURU PC® valve was developed with passenger train potable water-bearing systems in mind. The valve is installed at the lowest point of the system, typically inside equipment cabinets or between the inner and outer car body, to monitor ambient temperatures and automatically drain the tank before any freeze damage can occur. Since the valve is completely mechanical, no electrical or air connections are required; however, an electric heater assembly is available to quickly heat up the valve for refilling the system after a drain occurrence. The GURU PC® complies with fire safety requirements under Title 49, Chapter II, Part 238.103, and is NSF 61/372 Certified.
What are ThermOmegaTech's long-term goals for the railroad industry?
ThermOmegaTech has been serving the railroad industry for over 35 years and is proud to be the industry standard for freeze protection in North America. With our caliber of quality products, on-time delivery and culture of continuous improvement, we are excited to now be focusing on providing passenger train freeze protection in Europe. After several years of attending InnoTrans, we have seen first-hand the need for a mechanical freeze protection valve for passenger trains and have received great feedback on our products. We are looking forward to expanding our presence in Europe and across the world.
Additionally, we have designed and are in the process of testing the next generation of the GURU® Plug, which will provide our locomotive customers with an automatic reset feature to make refilling the locomotive even easier. 
Dana Logue is Railroad Product Manager who began her career at ThermOmegaTech in customer service in 2014. Her dedication to customer needs and focus on industry trends quickly advanced her career to become the Head of Sales and Product Development for the rail division.