Building on rail's popularity with a multimodal approach
Darren Shirley, Chief Executive of Campaign for Better Transport, writes that the UK's transport system is currently failing to deliver a fully integrated network and that rail's integration with other modes of transport is crucial for unlocking the potential of the country's passenger and rail freight network.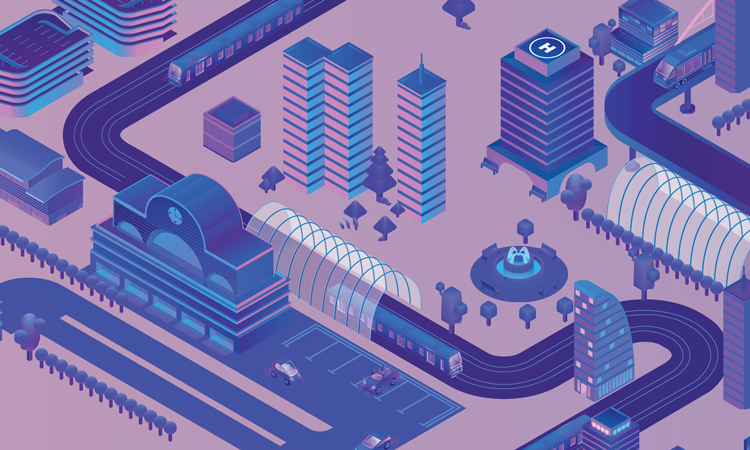 With passenger numbers higher than ever, there is a real opportunity to exploit rail's popularity and ensure door-to-door journeys are not only possible, but are the easy option.
Railways in the UK span the length and breadth of the country, connecting our towns and cities and transporting people and goods. An efficient, fast and environmentally less damaging mode of transport, railway's success, however, is dependent on its connections to other modes. Few journeys, of people or freight, start and finish with the railway. Passengers need to get to and from a station, and freight must be transported between warehouses and stores. Integration with other modes is vital to the success of the railway, and how rail will continue to be a key element in our country's transport network, tackling social, environmental and economic issues.
The influence of interchanges
Effective modal interchanges are central to creating efficient, affordable, accessible and comprehensive transport networks. That much of the country lacks such systems is the result of disjointed transport planning and investment.
So, why is it that our transport system fails to deliver a fully integrated network? Planning, operation and investment in individual transport modes is undertaken in isolation. This means much transport planning remains reductive. For example, if there is a budget for roads, then the response to a congested road will be to add more road capacity. It will not, generally, be to identify the wider causes of the congestion, nor to contemplate the best transport solution to resolve it. A principal casualty of the current approach is interchanges. By definition, interchanges require a joined-up approach to transport. Despite some recent attempts at more creative planning, opportunities to link up road and rail infrastructure and services are routinely missed and often undervalued.
Good interchanges can greatly influence the travel choices people make.
Good interchanges can greatly influence the travel choices people make. Existing interchanges have developed for many reasons: to take advantage of co-located transport infrastructure, to make the most efficient use of the available capacity or to support new retail and housing development.