Interoperable ITSO smartcards introduced on Scottish rail
The single ITSO smartcard will intergrate 16 previously unconnected paper ticket and smartcard systems, allowing for an easier and smoother journey.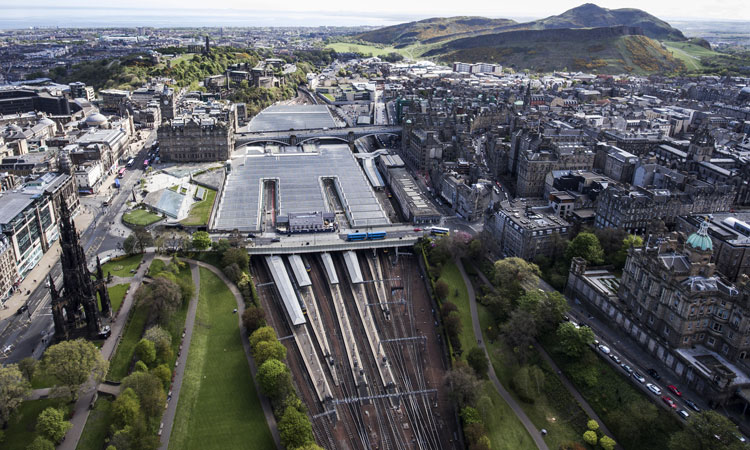 Following the completion of a joint transport improvement programme, travellers across Scotland can now use a single ITSO smartcard across multiple methods of transportation and a range of transport operators. The programme was a cooperative venture between the National Entitlement Card Programme Office, Young Scot, and Transport Scotland.
ITSO CEO, Steve Wakeland, said: "As the national standard in smart ticketing for public transport, ITSO is delighted to be part of this much smoother, more convenient travel solution in Scotland. Our aim is to make transport throughout the UK seamless and hassle-free through innovative smart ticketing technology. The way people choose to pay for and access their travel is constantly changing. Today passengers expect to unlock multi-modal, multi-operator journeys with one card or device, and that's what this solution does."
The project brings together multiple transport operators by integrating 16 previously unconnected ITSO smartcards into one single card. Instead of being forced to carry a range of smartcards and paper tickets, travellers can now use the one ITSO card across Scotland's rail, bus, and subway networks.
Michael Matheson, Cabinet Secretary for Transport, Infrastructure, and Connectivity, said: "Our ambition has always been to see that some form of smart ticketing or payment can be used for all journeys across our public transport network. The interoperability improvement project is a fantastic step forward to achieving our vision for smart ticketing across Scotland. To tackle the climate emergency, improve our air quality and to benefit our health and wellbeing, we need to see less single-occupancy car trips and more sustainable journeys being made by walking, cycling and shared or public transport. By making ticketing for public transport simpler, we make it easier for passengers to use multiple-modes of travel with one smartcard instead of two or three. I'm confident this new convenience will be welcomed by customers right across Scotland."