ContiTech Railway Engineering to showcase air suspension systems at IREE
The systems manufacturer for rail vehicles to present high-tech solutions…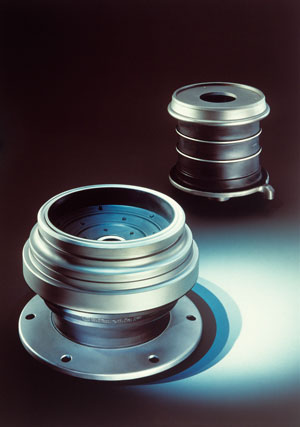 ContiTech Railway Engineering will be showcasing its products at the International Railway Equipment Exhibition 2011 (IREE) in New Delhi, India, September 28 to 30. The systems manufacturer of suspension systems for rail vehicles will be exhibiting at booth 11.21.22 in hall 11. ContiTech Railway Engineering will focus its presentation on state-of-the-art primary and secondary air suspension systems, and the specialist audience will have the opportunity to see, among other things, two air suspension systems used by Bombardier on the Mumbai metro. MEGI®-brand hydro springs, conical springs and buffers from will also be on show.
ContiTech has been OE supplier for the Indian railway company's passenger cars since as early as 1997 and has supplied equipment to, among others, Integral Coach Factory (ICF) and Rail Coach Factory (RCF). Via its partner Resistoflex, the company has supplied air suspension systems for the modernization of the cars and power cars used on the Mumbai metro system since 2006. "In partnership with Resistoflex, the market leader in India, we are advantageously positioned in the country and can reliably fill such orders," reports Friedrich Hoppmann, head of the ContiTech Railway Engineering segment.
In 2010, ContiTech Railway Engineering started operations at a new production site near Sonepat in order to be close to the customer. The plant is certified in accordance with ISO 9001:2008. This globally recognized standard defines a quality management system required by many manufacturers of rail vehicles. Bombardier Transportation has audited the plant and the medium-term plan is to obtain plant approval from the Indian Railways Office so that production for the Indian state railways can be relocated from Hanover to India.