Network Rail launches competition to shape Britain's future railway stations
The competition from Network Rail and RIBA Competitions will give architects, engineers and designers the chance to improve the travel experience for the millions of passengers who use Britain's railway, and leave a lasting legacy on station design.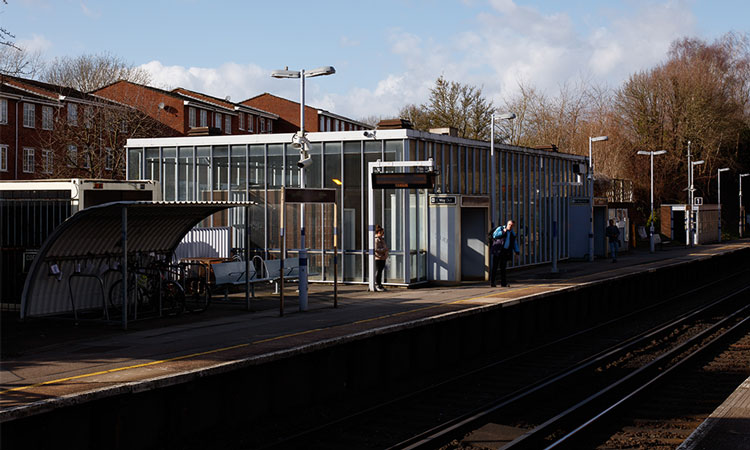 Credit: Network Rail
Network Rail and RIBA Competitions have launched an international competition to shape the future of Britain's railway stations.
The competition asks designers to re-imagine small- to medium-sized stations – which make up 80 per cent of all those on Britain's railway – so they can better serve the needs of both passengers and their local communities.
In developing proposals, entrants are encouraged to consider how future stations can be sustainable and deliver outstanding value, whilst considering the impact on the environment to achieve net-zero emissions to leave a positive legacy for future generations.
Anthony Dewar, Head of Buildings and Architecture at Network Rail, said: "Fostering creativity and developing an outward-looking, collaborative culture is a key priority for Network Rail, so I'm delighted we are hosting this competition, which gives designers a unique opportunity to leave a lasting legacy on our railway and improve the journeys of millions of passengers through quality design. Our ambition is to raise the quality of design across the whole rail network as well as responding to the evolving role of infrastructure within communities. We're looking forward to welcoming creative and forward-thinking designs which will help us better serve the communities and passengers who rely on our railway."
Rail Minister, Chris Heaton-Harris, said: "For two centuries the UK has been at the cutting-edge of rail innovation, and our forefathers enticed our towns and cities with some of the most iconic and beautiful stations in the world. Harnessing creativity and ambition through competitions like this will help us carry on that great spirit of design that delivers better journeys for passengers. This competition will help build the railway of tomorrow, ensuring we continue to modernise and improve our railway, making it welcoming and accessible for all passengers."
Across Britain, there are more than 2,000 small-to-medium stations which vary greatly in terms of design quality and amenities. By improving the overall quality of stations, they can better serve their communities, whilst accommodating potential enhancements to the existing and future passenger experience through good design. Designs should be considered for the adaption of existing stations to better meet passenger requirements, or new-build stations to accommodate the projected increase in demand for rail travel.
The competition is open internationally to individuals and teams from both small and large organisations from the design, built environment and manufacturing industries.