Northern launches new campaign to improve workforce diversity
The rail operator has created more than 160 new roles, as it looks to encourage the next generation of black, ethnic minority, female and younger employees to its workforce.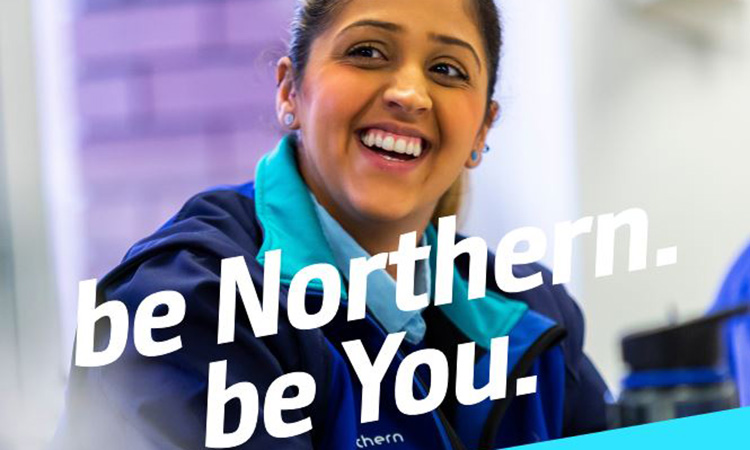 Credit: Northern
Northern has launched a new recruitment campaign, 'Be Northern', striving to improve diversity levels within its workforce.
The rail operator aims to attract a new generation of people, looking for the next generation of black, ethnic minority, female and younger employees. Currently, 85,000 people work in rail in the UK, but only 14,000 identify as female. 
The launch coincides with Northern's plans to recruit for more than 160 newly created roles. The jobs are available across the north and throughout the business, with roles including station staff, drivers, conductors, engineering and support functions. 
The operator hopes to engage with a new generation of people who have never before considered working in the rail industry.  
Head of Learning and Talent at Northern, Neil Stephenson, said: "Northern has many career opportunities and, last year alone, we had nearly 54,000 applications for 600 vacancies. As an industry, we are keen to deliver a diverse workforce that represents the communities we serve and attract the next generation to rail. Northern has made progress over the past few years and there is more work to do, and Be Northern is another step towards building an inclusive workforce."
"We are working with new and diverse partners, and the message we are sending out to prospective employees is that, whoever they are and whatever their background, they can trust that Northern is a great place to work and a great place to forge a career," he added. 
Brian Currie, People Director at Northern, said: "Northern has built an exciting plan for the future, and this includes providing more jobs to help boost the economy in the north of England. At this time of uncertainty, we're pleased to be able to offer these roles in the north." 
Demonstrating its commitment to diversity and inclusion, the operator runs a range of employee inclusion groups, boasts a 250-strong employee engagement group, and runs an extensive equality, diversity and inclusion events calendar.