Nuremberg start-up aims to revolutionise rail with intelligent computing solutions
The founders of Ci4Rail want to bring digital transformation with intelligent computing solutions to the rail and public transport market and create revolutionary solutions in combination with their deep know-how in technology, innovation, safety-critical design and software.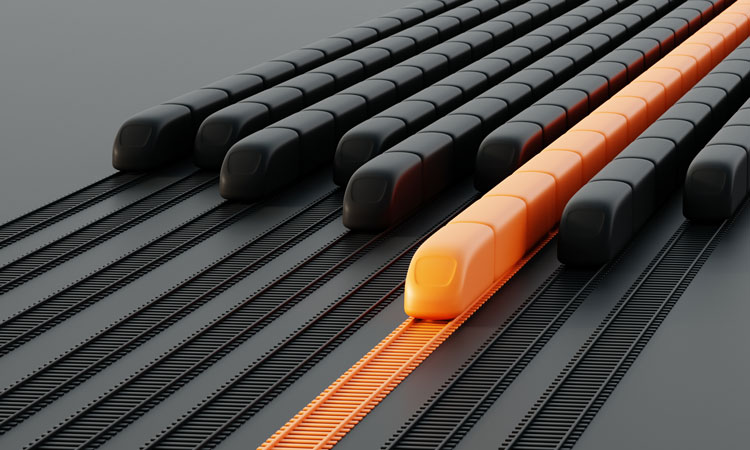 A Nuremberg start-up, Ci4Rail, aims to revolutionise the transportation sector with intelligent computing solutions. The founders – Mathias Beer, Klaus Popp, Bernd Härtlein and Manfred Schmitz – are no strangers in the industry: all together they can look back on more than 80 years of experience in the embedded sector, especially in the rail industry.
Passenger and freight transport is facing several challenges: Climate change, traffic density and population growth with simultaneously increasing mobility, to name a few. Although rail transport is best placed to address these problems sustainably and efficiently, its competitiveness with air and private transport is not yet effective in all mobility sectors.
Ci4Rail is dedicated to this potential and aims to make rail and public transport an unrivalled alternative with intelligent cloud services and corresponding edge solutions.
Ci4Rail will launch a holistic platform consisting of hardware, software and accompanying services – 'Know Your Train' (KYT).
KYT consists of cloud services for device, application and user data management and a modular, flexible and scalable edge computer, which makes data from the vehicle and thus also the states of connected systems centrally accessible. In the spirit of open source, the open structure of the KYT platform allows adding new functions to constantly adapt to new use cases.
Based on latest technologies such as machine learning, the platform is primarily aimed at predictive maintenance applications, but can also be used for other value-added applications.
Related topics
Related organisations
Related people