Deutsche Bahn awards tender for digitalisation of switches to KONUX
Initially, KONUX will work to digitalise 1,300 switches so that Deutsche Bahn passengers can travel more reliably by train on heavily congested lines.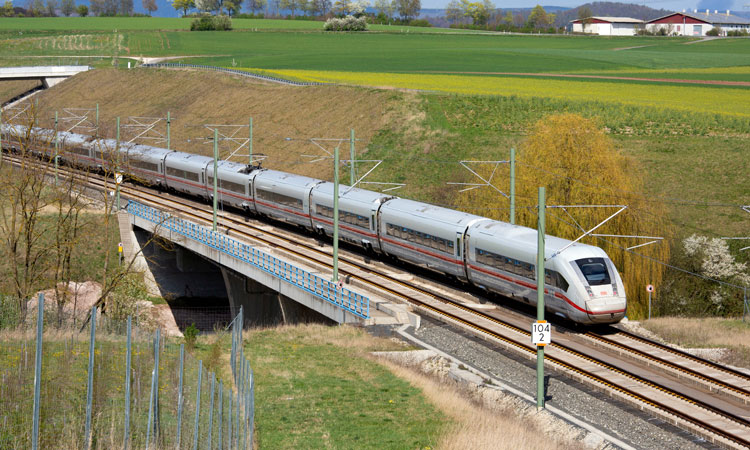 KONUX, the Munich-based AI start-up, has won the Deutsche Bahn (DB) tender for the condition monitoring of switches as critical elements of the rail infrastructure.
Both companies have concluded a long-term framework agreement – initially, 1,300 switches will be digitalised so that passengers can travel more reliably by train on heavily congested lines. DB is investing €15 million in this stage of the project. KONUX's cloud-based SaaS (Software-as-a-Service) solution delivers predictive maintenance capabilities to DB's DIANA asset management and diagnosis platform, which already monitors the motors on 28,000 switches.
Ronald Pofalla, Member of the Management Board for Infrastructure at DB, said: "We are picking up the pace with our Digital Rail Germany strategy for increasing the rail network's capacity. Smart technology makes switches more intelligent and rail transportation noticeably more reliable. It's a real benefit for our customers and the entire sector. This new project sees us working with our partners from the industrial sector to grow transportation volumes for the climate-friendly rail system."
Andreas Kunze, KONUX co-founder and CEO, said: "The fact that Deutsche Bahn, as a technology pioneer in Europe, is working on its first ever cloud-based SaaS infrastructure project together with us, a start-up partner, makes us proud. For us, this is the biggest milestone yet in fulfilling our vision to transform railway operations for a sustainable future. We want to play our part in making railway systems worldwide more reliable so that more people and goods can be transported by this sustainable means of mobility."
The KONUX Predictive Maintenance System for Rail Switches is a SaaS solution that uses IIoT devices and artificial intelligence (AI) to improve network capacity, reliability, and cost-efficiency. It continuously and autonomously monitors the health of key switch components, such as the trackbed and frog. With the KONUX system, asset managers get a forecast on how the condition of the switches will develop over time allowing them to prevent failures and optimise their maintenance planning.
In terms of quality and security, the algorithms and the IIoT device of KONUX are fully certified. The latter meets the highest requirements, including the DB's ice shooting test, in which the device remained fully fixed even after it was hit three times by a four-kilogram block of ice at a speed of 290km/h.