Proposed infrastructure investments across America include rail projects
USDOT Secretary Pete Buttigieg has announced that the Biden-Harris Administration intends to award $905.25 million to 24 highway and rail projects in 18 states under the FY 2021 Infrastructure for Rebuilding America (INFRA) discretionary grant programme.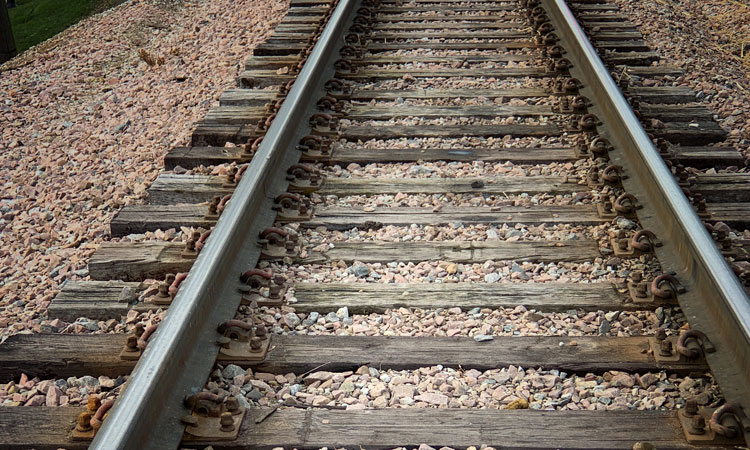 The grants advance the Administration's priorities of rebuilding America's infrastructure and creating jobs by funding highway and rail projects of regional and national economic significance that position America to win the 21st century.
U.S Department of Transportation (USDOT) Secretary Pete Buttigieg, said: "These timely investments in our infrastructure will create jobs and support regional economies, while helping to spur innovation, confront climate change, and address inequities across the country."
The Infrastructure for Rebuilding America (INFRA) grants were selected based on several criteria. In addition to prioritising projects that would improve local economies, create jobs, and meet all statutory requirements, for the first time in USDOT's history, grants were considered by how they would address climate change, environmental justice, and racial equity.  
Furthermore, USDOT prioritised funding to rural areas to address historic underinvestment. Approximately 44 per cent of proposed funding will be awarded to rural projects, which exceeds the statutory requirements for rural projects set by Congress by 19 per cent.  
INFRA projects were also rated on the extent that they applied innovative technology and whether they could deliver projects in a cost-effective manner. 
Demand for INFRA grants far exceeded available funds. USDOT evaluated 157 eligible applications from 42 states, as well as Guam. Applicants collectively requested approximately $6.8 billion in grant funds – more than seven times the funding available. 
Below are just a few examples of projects to showcase how the INFRA grant programme aligns with the Administration's priorities and provides critically needed funding for rail-relate projects of national or regional significance throughout America.
Dubuque Port and rail improvements
The City of Dubuque will be awarded $5 million to increase capacity and make improvements to the Gavilonmarine port and rail facility at Dove Harbor terminal at the Port of Dubuque. The project would renovate an existing fertilizer storage to increase its storage capacity, replace and upgrade approximately 7,300ft of inoperable rail track; relocate approximately 2,800ft of rail track to support direct transport of fertilizer and other bulk products from river barge to rail; and install new rail equipment, including a main line switch, loadout system and shed, and rail-to-barge direct transfer system. 
In addition to creating jobs, the project's capacity expansion and improved rail access will increase the tonnage of fertilizer shipped through the terminal, will shift fertilizer and grain shipping from truck and rail to port and rail, and will address safety by upgrading hazardous rail track. The shift from truck to maritime transport results in substantial economic vitality benefits, such as reduced operating costs for shippers, and also directly contributes to the climate goal in Dubuque's Climate Action Plan to decrease vehicle miles traveled by 10 per cent by 2030. Additionally, the terminal operator is a key partner and employer in the City's efforts to address equity, through the Equitable Poverty Reduction and Prevention Plan and a commitment to creating a community Racial Equity Index.  The project is located in a Federal Opportunity Zone.
Northeast Georgia Inland Port 
The Georgia Ports Authority will be awarded $46,868,000 to build a new inland container port along the I-85/I-985 corridor in an unincorporated area of Gainesville, which will be linked with the Port of Savannah by direct, 324-mile intermodal rail freight service.
The project supports economic vitality by creating jobs and reducing freight travel times by providing a direct rail freight link to the Port of Savannah, reducing the need for containers moving between the Gainesville area and the seaport from travelling either 301 miles by truck or are moving by rail to a yard west of Atlanta and then travelling by truck an additional 70 miles through a congested area. By shifting more transport to freight, it will have positive climate impacts by reducing vehicle miles traveled. There is also private sector support for the project which can stretch federal dollars even further with this project.
Archer Avenue and Belt Railway of Chicago grade separation project
The Illinois Department of Transportation will be awarded $19,137,780 to grade separate Archer Avenue roadway and two existing Belt Railway of Chicago (BRC) rail tracks. The project will reconstruct Archer Avenue and lower it approximately 15 feet under a new rail bridge to serve the existing BRC tracks, add elevated pedestrian and bicycle sidewalks under the rail bridge with lighting, relocate utilities, and install a combined storm and sanitary sewer along Archer Ave with rehabilitated combined sewers adjacent to the project site.
The project supports economic vitality by reducing traffic delays and improving safety; it addresses a '911 critical' at-grade crossing for emergency services in addition to increasing efficiency of rail freight movement. The project accommodates future 5ft-wide bicycle lanes approaching the underpass, and installs an ADA-compliant, multi-use, 8ft-wide sidewalk with railing and signage at the underpass for unrestricted crossing at BRC tracks addressing the Racial Equity and Barriers to Opportunity criterion.
Camp Hill Industrial Corridor
Palmetto Railways, a division of the South Carolina Department of Commerce, will be awarded $25.0 million to build approximately 22.7 miles of new track and related facilities to connect the Camp Hall Commerce Park to the CSX rail network. The rail line will support the delivery of raw materials to an automobile manufacturing plant and the transport of finished vehicles from the plant.
The project supports economic vitality by reducing transportation costs from a significant truck-to-rail diversion of freight traffic from the Camp Hall Industrial Park. The new rail corridor directly supports a modal shift in freight movement from road to rail to reduce vehicle miles traveled on the region's highways and to reduce greenhouse gas emissions. The project will also deploy broadband internet access to the adjacent rural communities. The project has private sector funding of $10 million being contributed from CSX and $6 million being contributed from Volvo Cars. The project is located in a Federal Opportunity Zone.
As required under the FAST Act, Congress will have 60 days to review the Department's proposed project awardees. After the 60-day review period, the Department is free to begin obligating funding.