VR Group's newest diesel locomotive to be maintained by VR FleetCare
The Dr19 is a new type of locomotive from the VR Group, manufactured especially for freight traffic, and VR FleetCare will be responsible for its maintenance and repair.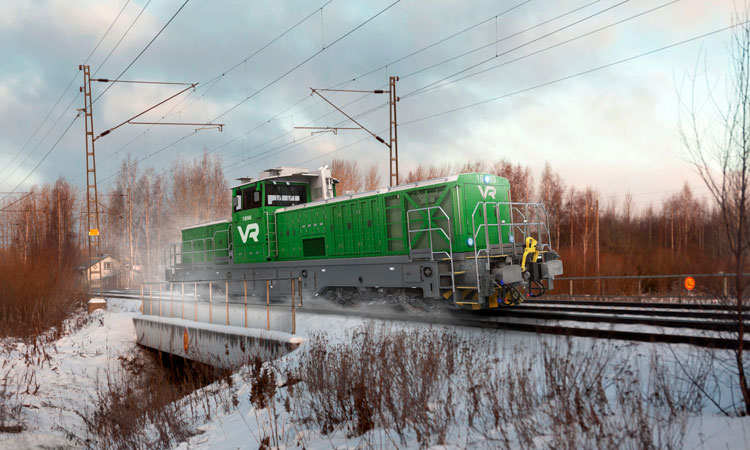 Finnish rolling stock maintenance company, VR FleetCare, has signed an agreement with VR Group on the maintenance of the new Stadler diesel locomotive's stock. The agreement period is 10 years will enter into force in 2023 when the locomotives enter into commercial traffic. 
The locomotives represent the latest diesel locomotive technology and are significantly more environmentally friendly than older diesel locomotives. The agreement covers the 60 ordered locomotives and the maintenance of possible option locomotives between 2023 and 2033. With the decision, VR Group's tractive stock will be fully maintained by VR FleetCare.
According to the maintenance agreement, VR FleetCare is responsible for the maintenance and repair of the Dr19 locomotive in accordance with the maintenance programme. The agreement also covers spare parts and material management. The goals are a high level of usability and high-quality equipment maintenance.
Risto Kontiokoski, Vice President of VR Group's locomotive fleet management, said: "Although the negotiations were tough, VR FleetCare ultimately made a competitive offer and has a high level of expertise in locomotive maintenance. VR FleetCare is also currently responsible for the rest of our tractive stock. The locomotives, which are almost twice as powerful as the old diesel locomotives, are low-emission and can also be fuelled with renewable fuels."
"We are also looking at other forms of motive power for the locomotive, because it may be changed in the future. The modular design of the locomotive would allow for changes in the form of motive power as the availability of renewable fuels improves and sufficiently efficient and competitive alternatives come to the market."
The Dr19 is a new type of locomotive from VR Group, manufactured especially for freight traffic. It is also tailored to the challenging winter conditions in Finland. Only slightly over half of Finland's 6,000km-long railway network and shunting yards have been electrified. Although the network is being electrified, diesel locomotives will still play an important role in the coming years. The locomotives will become part of commercial traffic in 2023. Maintenance work will be carried out at VR FleetCare's service workshops and depots around Finland.
Jouko Järvinen, Vice President of Locomotive and Track Machine Services at VR FleetCare, said: "The maintenance agreement for VR Group's latest locomotive is very significant for us. It is also great to have the opportunity to perform maintenance on a locomotive with the latest technology. When it comes to providing tractive stock services, we have lots of experience in locomotive maintenance, and we also have modern working facilities and skilled personnel. Through high-quality work, we ensure that tractive stock does not cause problems for customers' transports."