Date of ScotRail services transition to public ownership confirmed
The transition will take place on 1 April 2022, with elected members and rail unions invited to take part in a national conversation regarding the future of rail services.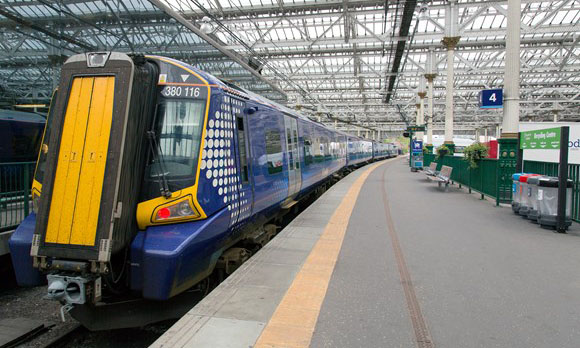 Credit: RIA Scotland
Speaking in a statement to Parliament, Transport Minister Jenny Gilruth confirmed the transition of ScotRail services into public ownership will take place on 1 April 2022. The Minister invited elected members and rail unions to take part in a national conversation on the future of rail services, to help shape the creation of an affordable, sustainable, customer focused rail passenger service in Scotland, in a post pandemic world. Information on how people can get involved will be provided in the coming weeks.
"I can confirm that the transition of ScotRail into Scottish Government control will take place on 1 April 2022," Jenny Gilruth, Transport Minister, said. "Whilst that's good news, it's clear that much work still needs to be done, and in a collaborative way, to ensure the long-term sustainability of rail operations in Scotland, to best meet the needs of the people we all represent.
She added that she is looking forward to working closely with wider partners including women's organisations and British Transport Police to improve the public transport system, make it safer and build on the work already underway.
"We want to take all of ScotRail's staff with us on this journey into Scottish Government ownership," Gilruth continued. "That is why this invitation is also extended to the rail unions. We know the unions are passionate about the industry, and through open and frank discussion we can work together to harness those aspirations for the future. To meet our climate change targets, and our aim of reducing car kilometres by 20 per cent by 2030, we need Scotland's railways. An efficient, effective, productive and profitable railway is critical to our Mission Zero ambition for transport.  We want ScotRail to deliver the rail services the people of Scotland, and the generations yet to come, need and deserve."
The Railway Industry Association (RIA), the voice of the rail supply community, issued a response to the confirmation that ScotRail services will transfer into public ownership from 1 April 2022.
"RIA and our members urge that the transition to the new structure is made as seamless as possible, so rail suppliers can continue to deliver effectively, to time and budget, without any hiatus in work," David Clarke, head of RIA Scotland, said. "Rail suppliers across Scotland and the UK support thousands of jobs and drive investment and economic growth, and have the capabilities to build a net zero railway. As the Scottish Government delivers these changes, it is important it prioritises engaging closely with the supply chain, which plays a pivotal role in building, maintaining and upgrading the country's rail network."