Czech Railways take over the first of 10 new Vectrons to expand fleet
Czech Railways have announced that they have taken over the first of 10 new Vectrons this year, leased to them by RSL.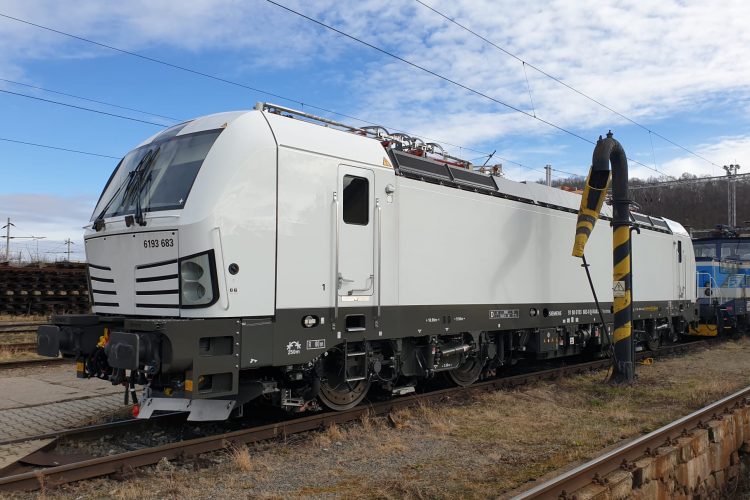 Credit: Czech Railways/Pavel Lakos
České dráhy (Czech Railways) has taken over the first of 10 new Vectrons, leased to them by RSL, based on a framework contract for up to 50 locomotives.
"This year, leased locomotives will expand the fleet of our modern interoperable vehicles," Jiří Ješeta, Member of the Board and Deputy General Manager for Passenger Transport, said. "They will complement other electric locomotives on various national and international routes and help us bridge the higher number of decommissioned locomotives due to the transition to the new ECM maintenance standard and ETCS installation period."
Vectron locomotives leased from RSL are designed for operation in the Czech Republic, Hungary, Germany, Poland, Austria and Slovakia on 3 kV DC, 25 kV 50 Hz AC and 15 kV 16.7 Hz AC traction systems. They are equipped with national and European ETCS train protection system and GSM-R radio communication. They have a traction power of 6400kW, and their maximum speed is 200km/h. Vectrons will be handed over by the leasing company gradually over the course of the year, with the delivery of the last machine expected in October 2022.
Czech Railways currently operates 17 Vectron locomotives from the leasing companies ELL and RSL. The machines mainly cover the operation of the Berliner Prague-Berlin-Hamburg/Kiel line and the Slovácký Express in the Prague-Old Town section near Uherské Hradiště. The Siemens Vectron type is also operated by a subsidiary of ČD Cargo, and within interstate transport, Vectrons operated by the Slovak company ZSSK can also be seen at the head of Metropolitan Express.
Czech Railways is currently also selecting suppliers of electric locomotives that they would like to purchase directly into their fleet. The aim of the tenders is framework contracts for the supply of up to 90 locomotives for the speed of 200km/h and up to 50 locomotives for the speed of 230km/h.