Survey reveals popularity of train vs plane for business travel
Polling commissioned by HS1 Ltd has revealed that people are likely to travel to Europe by train over plane for business, showing that demand for environmentally-friendly travel is on the rise.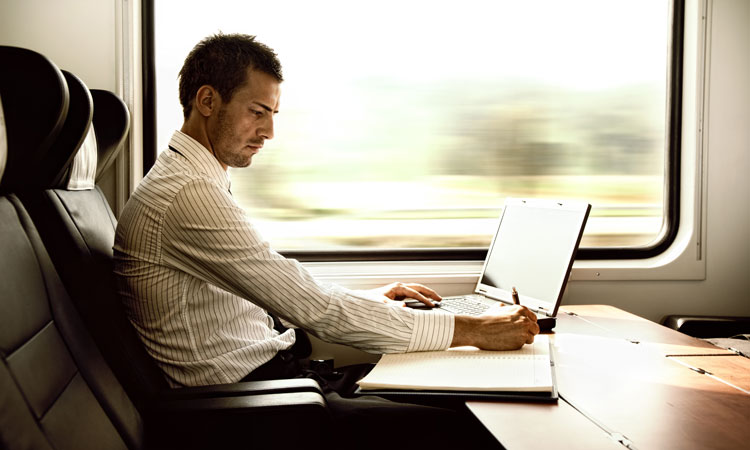 The vast majority of people (80 per cent) believe they will travel for work this year and next, in the latest sign of a surge in demand for international travel following the lifting of coronavirus restrictions.
A renewed public focus on sustainability means that most passengers would now prefer to travel by train than plane, new polling by Opinium Research, commissioned by HS1 Ltd, shows. The data reveals how demand for environmentally friendly travel is surging back following the end of all coronavirus restrictions in the UK. Opinium surveyed 1,000 UK workers who have travelled for business within the last five years.
Two-thirds of respondents stated they would prefer to travel by train over plane, with 66 per cent saying they are likely to travel to Europe by train over using a plane for business. The figure increased to 77 per cent for leisure passengers. Respondents stated that COVID-19 had highlighted a need for businesses to take more sustainable travel options, demonstrating a major shift in attitudes towards green transport when going overseas. This was reflected by four in five of those surveyed (81 per cent) saying they want their business to become greener by reducing their carbon footprint.
"We are extremely pleased to see that people are looking to get back out there for business and leisure and taking up all of the UK's travel options in 2022," Dyan Crowther, CEO of HS1 Ltd, said. "It is also encouraging to see that people who are travelling for business are now thinking about their carbon footprint and looking for more environmentally friendly options whenever they can."
Further results from the polling undertaken for HS1 Ltd showed that more than four in five (84 per cent) say they would be likely to choose more environmentally-friendly transport options if they were incentivised by their employer. HS1 is the UK's only high-speed rail line and offers an environmentally-friendly option for travel to the Continent. A passenger traveling to Paris by Eurostar high-speed train emits up to 93 per cent less emissions than a passenger who flies.
"We know that businesses are becoming increasingly conscious of the impact their travel has on the environment," Jacques Damas, CEO of Eurostar, said. "With a passenger emitting on average 15 times less carbon when travelling by Eurostar train rather than plane between London and Paris, it is clear why our corporate clients are actively choosing rail for short haul international business trips. As travel restrictions are released by governments and demand continues to rise, we will continue to add trains to our timetable offering our corporate travellers even more choice and flexibility."