CSX announces approval to acquire Pan Am Railways
CSX has announced the approval of their planned acquisition of Pan Am Railways, enabling them to extend their reach to a wider customer base.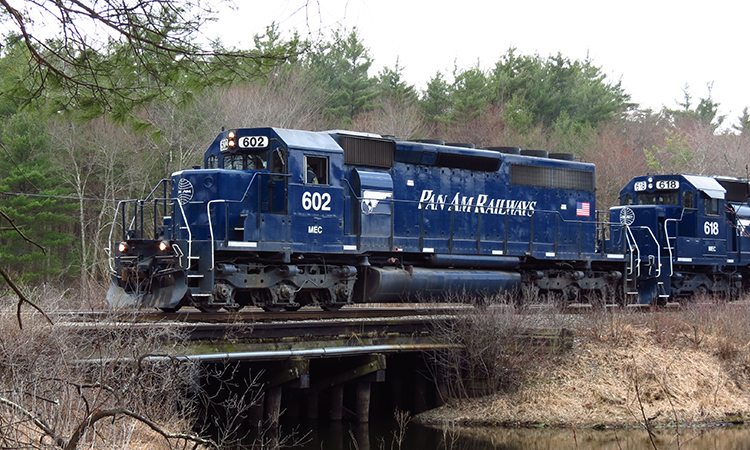 The CSX Corp. has announced that the Surface Transportation Board (STB) approved CSX's application to acquire Pan Am Railways, Inc. (Pan Am). CSX will move forward with the acquisition with a planned closing date of 1 June 2022, at which time CSX will acquire control of Pan Am.
"CSX is pleased that the STB approved the proposed acquisition of Pan Am and has recognised the significant benefits this transaction will bring to shippers and other New England stakeholders," James M. Foote, President and Chief Executive Officer of CSX, said. "We look forward to integrating Pan Am, their employees and the rail-served industries of the Northeast into CSX and to working in partnership with connecting railroads to provide exceptional supply chain solutions to New England and beyond."
"This much anticipated decision paves the way for an exciting new chapter for Pan Am customers and our employees as we begin our transition to the CSX team." David A. Fink, President of Pan Am Railways, said. "Adding Pan Am to our network will extend the reach of our service to a wider customer base over an expanded territory, creating new efficiencies and market prospects for customers to capitalise on a robust pipeline of growth opportunities to move freight to, from and within New England."
With this transaction, New England will benefit from CSX's track record as a leader in environmental performance. CSX will operate Pan Am with a more reliable and more fuel-efficient fleet, significantly reducing fuel consumption and improving rail's environmental footprint in the region.
Passenger and commuter carriers in New England will benefit as the company is committed to maintaining or improving existing passenger service that operates on Pan Am. CSX has a long-standing history of working cooperatively with Amtrak and other passenger rail partners as evidenced by the significant improvement in contractual on-time performance with Amtrak since CSX has implemented its new operating model.
Headquartered in Massachusetts, Pan Am owns and operates a highly integrated, nearly 1,200-mile rail network and has a partial interest in the more than 600-mile Pan Am Southern system. Pan Am's network across New England has access to multiple ports and large-scale commodity producers. The transaction will expand CSX's reach in Connecticut, New York and Massachusetts while adding Vermont, New Hampshire and Maine to its existing 23-state network.