Siemens Mobility CBTC technology used for Hong Kong's East Rail Line extension
Siemens Mobility's Communications-Based Train Control system is being used for the new East Rail Line Cross-Harbour Extension.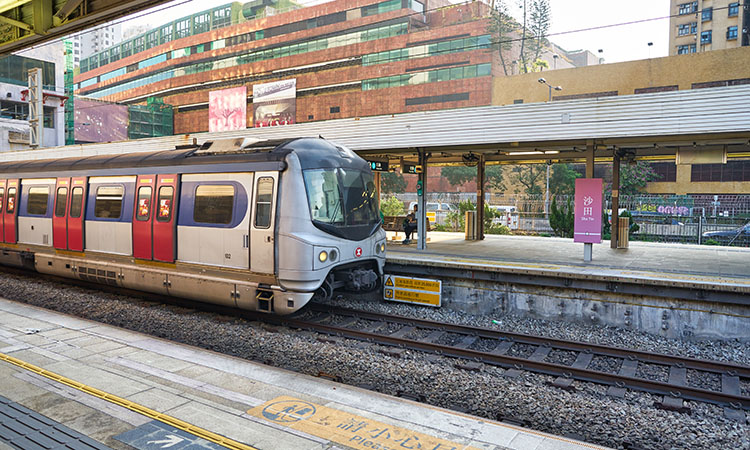 The East Rail Line Cross-Harbour Extension in Hong Kong has successfully commenced passenger service with Siemens Mobility's Communications-Based Train Control system (CBTC). This completes the automation of the 46km long East Rail Line connecting the Chinese Mainland border to the central business areas on Hong Kong Island and becomes the fourth railway line crossing Victoria Harbour. The Siemens Mobility digitalised signalling system helps provide passengers with the ability to reach the commercial, convention and financial hubs in the Wan Chai North and Admiralty areas in a faster, safer, and more seamless way.
"The opening of the East Rail Line Cross-Harbour Extension is a significant milestone for public transportation in Hong Kong, which provides the people of Hong Kong with a fourth cross-harbour rail connection," Andre Rodenbeck, CEO of Rail Infrastructure at Siemens Mobility, said. "Our state-of-the-art signalling solutions will increase the reliability, availability, and efficiency of the entire 46km and 16 station East Rail Line. We have successfully implemented more than 40 CBTC systems across the world. This important project further underscores our leading position in the field of urban mobility."
Siemens Mobility equipped CBTC at 16 stations on the East Rail Line, while also modernising and expanding the railway network by 6km and three additional stations. The radio-based technology enables real-time data to be captured on vehicle position and speed conditions. This allows the East Rail Line to safely accommodate an increased number of vehicles on the line at a greater frequency. Additionally, the upgraded digitalised system provides the ability to continuously receive updates on system status which improves operational efficiency, resulting in fewer delays and more up-to-date travel information.
Along the East Rail Line and its Cross-Harbour Extension, the Siemens Mobility solution Airlink has been installed for radio transmission, and automatic train supervision is realised through the operations control system. Electronic interlockings and Trainguard MT (TGMT) Wayside Control Units have been installed for efficient train control. Eventually, a total of 37 passenger trains and 22 locomotives will be equipped with Siemens TGMT On-Board Computer Units (OBCU).
The Siemens Mobility CBTC solution, Trainguard MT, is the most extensively deployed automatic train control system in the world and is used by many operators, including Paris, Beijing, New York, London, and Copenhagen.