Network Rail to complete signalling overhaul in Manchester
Network Rail will modernise journeys into Manchester with a signalling overhaul during the Platinum Jubilee Bank Holiday.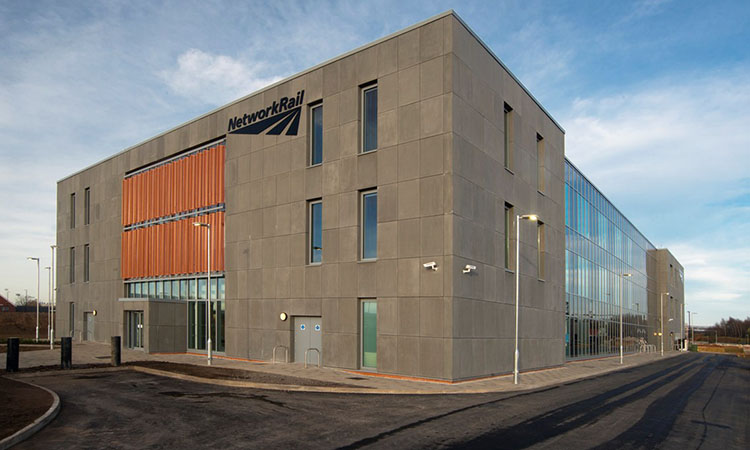 Credit: Network Rail - The Manchester Rail Operating Centre
Network Rail will complete a major signalling overhaul in Manchester to modernise journeys into the city over Platinum Jubilee Bank Holiday. A 132-year-old signal box near Philips Park will be removed, with control of the signalling equipment moving to Manchester's state-of-the-art rail operating centre. Signals are like traffic lights for trains and bringing them into the 21st Century will help more trains to run on time between Manchester and Stalybridge.
As well as this colossal signalling upgrade, which will see 29 new signals installed, the wider project will also see Network Rail replace almost 4000m of track and secure over 2800m of train-powering electric cable. This will all mean that the railway remains safe and reliable for years to come. This is part of the multi-billion-pound Transpennine Route Upgrade which will bring faster, more reliable services for passengers travelling between York, Leeds and Manchester.
"This major investment will unlock more reliable journeys for rail passengers in Manchester, as well as the potential for faster trains in the future," Neil Holm, Transpennine Route Upgrade Director for Network Rail, said. "We've worked with our train operating partners to plan alternative routes and bus replacements to keep disruption to a minimum."
"This is another key step for the rail industry towards delivering a railway fit for the 21st Century and the work over the Jubilee Bank Holiday will help deliver better reliability for our customers," Chris Nutton, Major Projects Director for TransPennine Express, said. "Due to the major engineering work taking place, there will be a number of service alterations for TransPennine Express services."
It comes as progress continues on a major scheme to raise the height of two bridges, Granville Street and Southampton Street, so that electric wires can eventually pass beneath them. Clearing the way for a fully electrified railway between Manchester and Stalybridge will ultimately give passengers a cleaner, greener way to travel.