RIA welcome 90 per cent milestone on passenger numbers
RIA have welcomed the latest rail travel statistics released by the DfT which show passenger numbers approaching their highest levels since March 2020.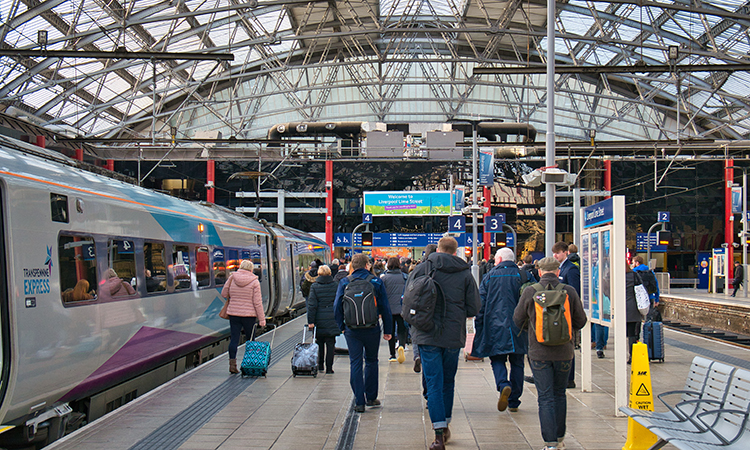 The Railway Industry Association (RIA) has responded to the Department for Transport's (DfT) latest statistics released on rail travel in Great Britain. RIA has welcomed the fact that rail passenger per cent numbers reached the milestone of 90 per cent of pre-Covid levels on 19 May 2022 and reached 92 per cent in the following three days. The statistics show that passenger numbers are returning both during weekdays and weekends, approaching the highest levels since 15 March 2020.
DfT tried to make the data as close to real time as possible. The Office for Statistics Regulation, on behalf of the UK Statistics Authority, has reviewed the statistics against several key aspects of the Code of Practice for Statistics and regarded them as consistent with the Code's pillars of Trustworthiness, Quality and Value.
"These figures show that people are returning to rail in ever greater numbers. In the week of 16-22 May, every day of the week saw passenger figures hitting between 86 per cent and 92 per cent of pre-Covid levels, less than three months since pandemic restrictions started being relaxed," Darren Caplan, Chief Executive at the RIA, said. "This is not just leisure travel coming back, commuter travel, including Mondays and Fridays, has been steadily increasing too. RIA continues to ask Government and the new Great British Railways not to base the 30-year strategy it is planning on the last two years. If the industry and decision makers work closely together to continue attracting passengers back, the future for rail really can be bright in the years ahead."