ÖBB RCG announces new connection from the Czech Republic to the German North Sea coast
ÖBB RCG have announced a new TransFER connection from Melnik, Czech Republic to Wilhelmshaven, Germany, offering end-to-end connection every mile of the way.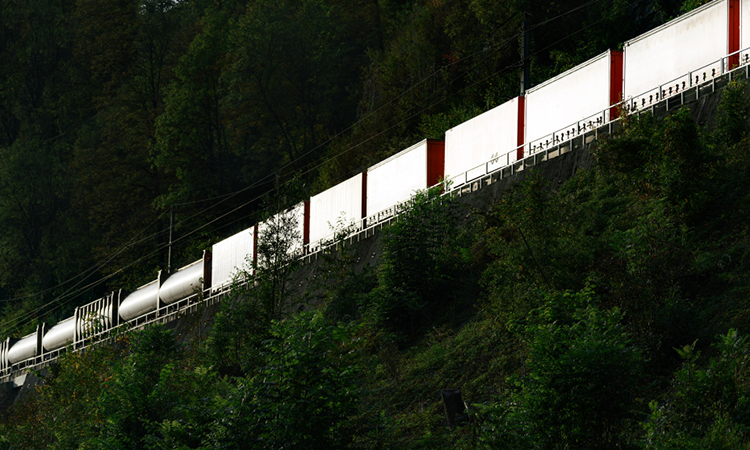 (c) ÖBB David Payr
ÖBB Rail Cargo Group (RCG) will set new standards in the Czech rail freight transport market with its new Melnik–Wilhelmshaven TransFER connection. From July 2022, the TransFER service will run once a week on the Melnik–Děčín–Maschen–Hude–Wilhelmshaven route and vice versa, with antenna connections to other terminals in the Czech Republic and Slovakia. The service leaves Germany for the Czech Republic every Monday and returns every Tuesday. The TransFER is particularly well suited for ISO containers, but hazardous goods can also be transported.
The new connection to the North Sea means that RCG has expanded its digital TransNET, where passengers can see the whole network of TransFER connections to and from all ports, business, and industry hubs at a glance. These can be discovered under the motto "TransNET, let's play!"; the service is available in twelve languages and also lets passengers explore our combinations and create new routes. After selecting the respective route, icons show which services are offered at the chosen locations.
As a leading mobility and logistics service provider, ÖBB has transported a total of 323 million passengers and over 94 million tonnes of goods to their destinations in an environmentally friendly manner in 2021. This is thanks to the electricity for trains and stations being generated entirely from renewable energy sources. With a punctuality rate of around 97%, ÖBB is one of the most punctual railway operators in Europe. ÖBB is the backbone of the Austrian public transport system and, as Austria's largest climate protection company, gets people and goods to their destinations safely and in an environmentally friendly manner. The group's strategic holding company is ÖBB-Holding AG.
Related organisations
Related regions