Turbostar passengers asked for feedback on train interiors
Transport Focus has worked with rolling stock leasing company Porterbrook to understand what passengers think about the interiors of its Turbostar trains.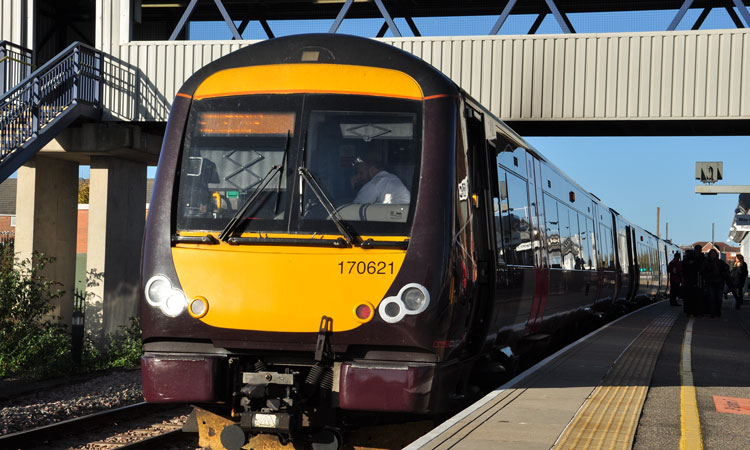 Rolling stock leasing company, Porterbrook, recently asked independent watchdog Transport Focus to find out from a range of rail customers using their Turbostar fleets in the Midlands, UK, what they want from the interiors of the trains.
According to Transport Focus, passengers were generally positive about the trains, saying they felt modern and spacious. They therefore asked that any refurbishment build on what was already there when making any improvements.
Passengers were asked about seating, interior decor, flooring, lighting, ventilation, toilets, dedicated space for bikes, wheelchairs, buggies and luggage, information, security and charging points.
What passengers want
Anthony Smith, Transport Focus Chief Executive, said: "We're pleased to have worked with Porterbrook to better understand what passengers want from future trains. There is no better way to ensure the design meets their needs than to ask the users themselves."
COVID-19 has reset passenger expectations on cleaning and passengers would value an increased focus on hygiene. Respondents also said that any potential refurbishment plans should consider the cleanliness of seats, and the operation of toilet doors.
More control over lighting and ventilation is valued – potentially by having controls for these overhead. Passengers also want to be able to store luggage close to them and would like more space for this above seats.
As part of the research, Transport Focus heard from passengers using Turbostar trains on East Midlands Railway and CrossCountry networks, as well as other trains which are eventually due to be replaced by Turbostars. The research also heard from passengers using the trains for a variety of reasons to ensure that a full breadth of passenger experience was considered.
Some of the standout quotes from respondents included:
"Ideally all the seats should have power – you might want to work, or at least charge something." Commuter/occasional business traveller
"Since the pandemic I'm more aware about space, especially if there are older people around. I go for an emptier part of the train and avoid sitting opposite people." Commuter/occasional business traveller
"The fabric seats… To me they just seem unhygienic, they're not wipeable. If they get dirty, where's that dirt going? And they just look old-fashioned." Visitor staying away from home
"Sometimes the material looks so stained and when the train is busy, and you've only got a few seats to pick from I feel uncomfortable sitting on them." Commuter/occasional business traveller
"I think the seats need a bit more legroom. Maybe lose a row of seats out of each carriage and just extend." Day tripper
"The only things I'm bothered about are power points and comfy clean seats, because everyone is looking at their phones or out of the window, and not the decor." Commuter/occasional business traveller
"It might be nice to have the light dimmed at night – when the sun goes down, like an airline with a light above and a fan vent and reading light." Day tripper
The full report is available on the Transport Focus website.
Related regions
Related people