Amtrak recognised for workplace excellence
As Amtrak continue to expand their workforce in 2023, they have been recognised by Forbes for workplace excellence.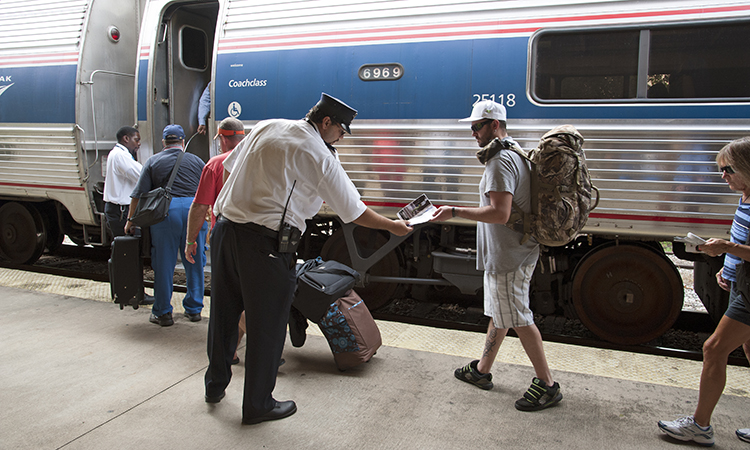 Credit: Amtrak
Amtrak has been honoured for workplace excellence, earning a spot on the Forbes 2023 list as one of America's Best Large Employers. The achievement comes as Amtrak builds a workforce to expand services to modernise infrastructure, major stations and trains.
"Amtrak is setting in motion a new era of rail that will change the way America moves," Stephen Gardner, CEO of Amtrak, said. "The incredible new talent joining our dynamic workforce represents one of the best teams in the transportation industry. Our employees will power our growth thanks to their dedication and passion for what we do and drive our vision to deliver more trains to more people."
A growing workforce of more than 20,000 diverse employees includes 3,700 new hires in 2022 at a company providing train service to 46 states, the District of Columbia and three Canadian Provinces. In 2023, Amtrak has more than 4,000 positions available across multiple disciplines. Amtrak offers well-paying, rewarding careers and a comprehensive and competitive benefits programme.
Benefits include rail pass travel privileges where employees and their eligible dependents have available free and reduced-rate rail transportation, supplemental railroad pension benefits, educational assistance including public student loan forgiveness, as well as comprehensive health and wellness benefits.
"We are actively recruiting and hiring thousands of additional people to join a challenging and rewarding environment where we lead with our values to do the right thing, put customers first and excel together," Qiana Spain, Executive Vice President and Chief Human Resources Officer for Amtrak, said. "We are committed to building an inclusive workforce that reflects the diversity of our customers and the communities we serve."
America's Best Large Employers 2023 were identified in an independent survey taken by approximately 45,000 American employees working for companies with more than 1,000 workers in the United States. In total, 500 employers were recognised across 25 different industry sectors. The evaluation was based on direct and indirect recommendations from respondents who were asked to rate their willingness to recommend their own employer to friends and family. Their evaluations also included other employers in their respective industries that stood out either positively or negatively.