ORR review of rail strategy highlights need to build on good industry collaboration
ORR's review of rail strategy has offered eight recommendations to collective improve the performance of the rail network.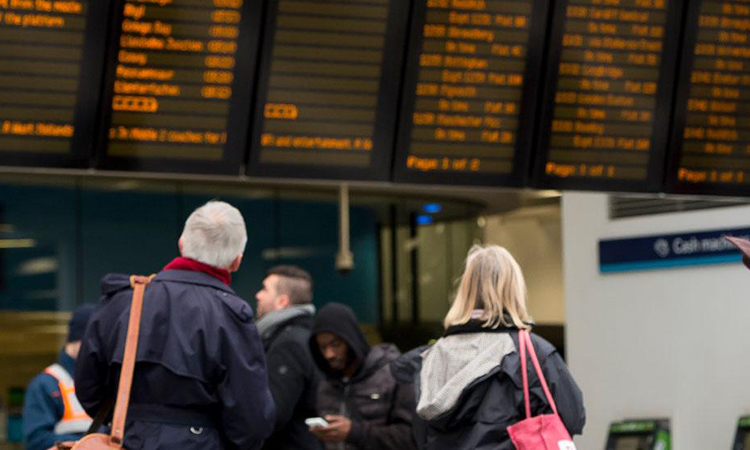 Credit: ORR
Rail industry reliability plans show good understanding of the network's problems and commitments to improve, but there is scope for better sharing of best practice according to the Office of Rail and Road's (ORR) recommendations from its review.
The rail regulator made eight recommendations in its letter to the rail industry, following a review of the joint performance strategies produced by train operating companies (TOCs) in partnership with Network Rail.
ORR decided to conduct the review earlier in 2023, in light of network challenges on punctuality and reliability. As an independent body, the regulator is well placed to provide a balanced view across the TOCs and Network Rail in this way.
Network Rail's routes agree joint performance strategies with most train companies annually, and these strategies are a key part of the Performance Improvement Management System (PIMS) which provides guidelines on how to strengthen the planning and delivery of improved train performance.
ORR found that the overall quality of the 19 strategies had improved since it undertook an informal review in 2021, and each of the strategies showed a good understanding of current performance issues and risks.
The regulator also made recommendations, shared with industry, which it expects to be implemented and in turn lead to a collective improvement in performance on the rail network.
These include:
Reassessing whether open access and freight operators – who are not currently part of this process – should produce joint performance strategies with Network Rail
Better discipline in timely completion of the strategies, following delays in the process for some
Development and adoption of consistent leading indicators – factors that predict later outcomes and allow early action – for sharing across industry
Sharing better ways to measure the effects of improvement projects, between companies.
"At a time when train performance hasn't been good enough, ORR has taken a whole industry look at the strategies Network Rail and Train Operators have in place to improve the situation for passengers," Feras Alshaker, ORR's director of Planning and Performance, said. "We expect our recommendations to be taken up by the industry to strengthen its approach to performance planning, which in turn should help punctuality and reliability. However, having a thorough strategy document is only the start. These strategies must be implemented by Network Rail and Train Operators successfully."