Network Rail secure planning permission for Leven station
Network Rail have secured planning permission for the construction of Leven station which is part of the £116 million Levenmouth Rail Link project.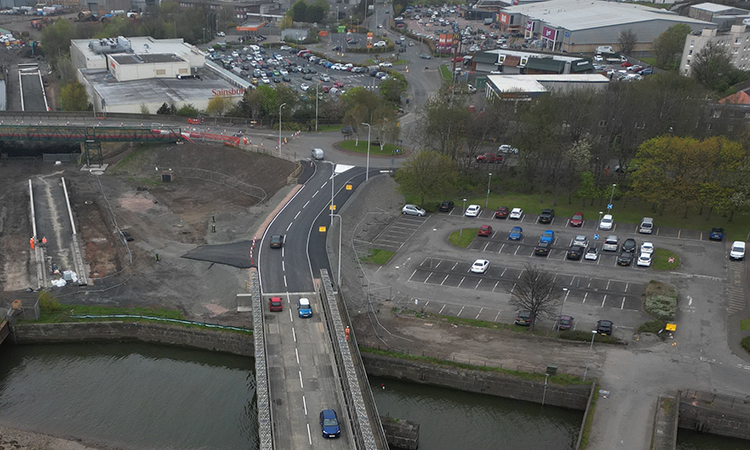 Credit: Network rail
Network Rail has secured planning permission for the construction of the new Leven station as part of the £116m Scottish Government-funded Levenmouth Rail Link project. The station will boast 205m island platforms and a pebble styled pavilion area as the entrance to the new station.
Located next to Leven leisure centre, the station will have easy access to connecting bus services and all existing active travel routes. It will have 133 car parking spaces with provision for EV charging and cycle storage and there will be 'blue badge' accessible parking spaces. Leven is one of two new stations being built on the new rail link, with the other at Cameron Bridge also now under construction.
A planning application was submitted for the development in October 2022 with the work on building the rail-facing elements of the station getting underway in February 2023. This was enabled by permitted development within the railway corridor.
Since breaking ground in February, engineers have created the new island platforms for the station using 98 pre-cast units and around 200 cubic metres of concrete. This happened in tandem with the redevelopment of the Bawbee Bridge which sits above the station site.
"Securing planning permission for Leven station is another step in the right direction for the project," Joe Mulvenna, Programme Manager for Network Rail, said. "It takes us closer to getting the full station development built and opened for public use. While there are conditions attached to the planning consent, these come as no surprise to us, and we are busy working through these with Fife Council so we can proceed as planned with the work. Every step forward is exciting, but the award of planning consent is a milestone that moves us ever closer to opening the rail link for the people of Fife."