Network Rail to carry out essential track renewals in 170-year-old Dinmore Tunnel
Network Rail are going to renew track and ballast inside the 170-year-old Dinmore Tunnel to boost reliability.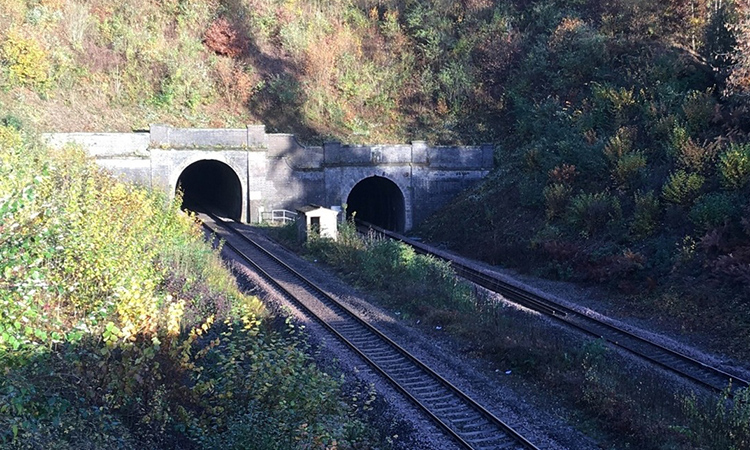 Credit: Network Rail/Paul Cooke
Network Rail, along with principal contractors, Colas Rail, work around the clock between 12 September to 21 September to renew the track and ballast inside the historic Dinmore Tunnel. They will access the railway from Wellington Level Crossing, to replace the ballast (supporting stones) and track in the up-side (track travelling towards London) of Dinmore Tunnel, which was constructed in 1853. The new track will boost reliability of journeys on the Marches line – an important rail link that connects South Wales to the Midlands and beyond. 
Engineers will be working 24/7, with minor traffic obstructions between Cherry Brooke/Old Dinmore Hill and Wellington Level Crossing for the safe movement of materials into and out of the tunnel. There will also be a temporary road closure near the crossing from 11 September to 22 September between 8pm and 6am each day. 
"We understand that there is never a good time to close the railway or roads but this essential work, in Dinmore Tunnel, will improve reliability on the Marches Line, ensuring this important and well-travelled link between South Wales, the Midlands, North of England and beyond is secure for the future," Clarisse Grother, Senior Programme Manager at Network Rail Wales & Borders, said. "We will be working around the clock to get the work completed as quickly and safely as possible, and I would like to apologise to passengers and the local community for any disruption this may cause."