How the UAE National Rail Network aims to protect biodiversity
Rail is considered to be one of the world's most ubiquitous forms of transportation, due its high levels of reliability and efficiency. With touchpoints across virtually every industry, rail transports goods – both consumer and industrial – between regions and across borders, and many will use a train for transportation every day. Simply put, without rail, many of the conveniences we have grown accustomed to would not exist.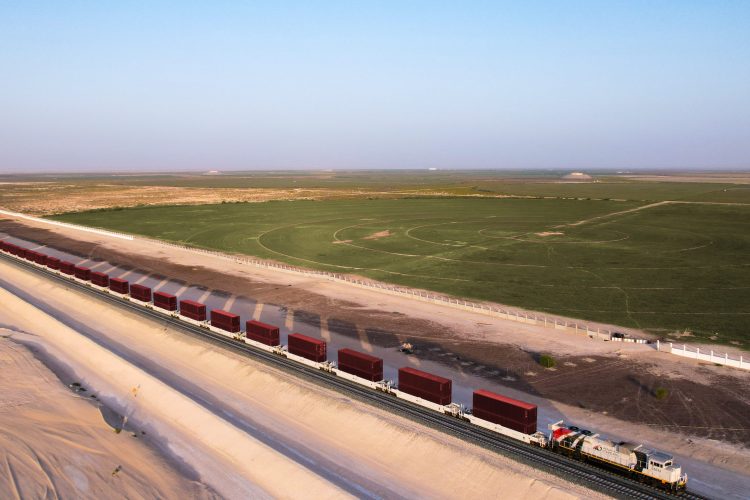 By Ameera Al Khlaifi, Acting Director of Strategy & Performance at Etihad Rail
This can of course come at a cost. Construction of railway networks, like any other construction project, often cut through natural terrains, affecting flora native to the region. More broadly, preserving biodiversity is one of our main priorities, along with the impacts of climate change.
In the context of our own country, the UAE has shown its commitment to this cause by joining the landmark agreement signed at the United Nations Biodiversity Conference (COP15) to drive global action on nature. As the UAE gears up to host COP28 later this year, addressing biodiversity concerns will take centre stage.
Through the UAE National Rail Network, Etihad Rail has exemplified how infrastructure projects can coexist harmoniously with the natural environment, setting a precedent that other nations can follow.
The National Rail Network has been thoughtfully designed with preservation and CO2 emissions reduction in mind. As the rail network took shape across the country, more than 1,300 Ghaf trees and hundreds of Sidr trees and date palms were relocated to preserve biodiversity and natural heritage. By incorporating these initiatives into the railway's backbone, we are demonstrating a profound commitment to coexistence between human development and nature.
Naturally, with large-scale construction projects, some impact on the environment is unavoidable. However, Etihad Rail is committed to preserving local ecosystems, and we employ a policy of relocation and replanting to support this commitment. For an example of this in action, Etihad Rail replants two Ghaf trees for every tree removed.
Beyond the preservation of local biodiversity and ecosystems, plantation efforts also act as a natural form of carbon sequestration, playing a significant role in addressing the continued threat of climate change. With freight operations fully underway across the network, we are working closely with our clients to make this impact measurable and are exploring the feasibility of several initiatives to help us do so.
These measures underline the nation's unwavering commitment to sustainability, complementing a growing focus on increasing conservation efforts and fostering community awareness of biodiversity's importance, whilst underscoring the UAE's dedication to safeguarding the environment for current and future generations.
As industrial leaders in the UAE, questions of environmental sustainability are never far from our minds. Our economy is growing quickly, expected to grow at a rate of almost 4% this year, and to exceed that mark next year[1]. Etihad Rail is part of a developing industrial sector that is helping drive this growth in the UAE.  But amidst this growth, it is more important than ever to balance economic development and environmental preservation and find ways of achieving both.
If we can all rethink our investments to drive operational as well as ecological benefits, we will begin to see environmental gains and unlock innovations that benefit future generations to come.
[1] https://www.centralbank.ae/media/lo1hqqbj/cbuae-annual-report_2022_a4_e.pdf
Related topics
Related organisations
Related people