Bunchrew Level Crossing Upgrade and Road Closure
Network Rail have started upgrade works on the Bunchrew level crossing, which will continue for a week. Roads are closed as a result.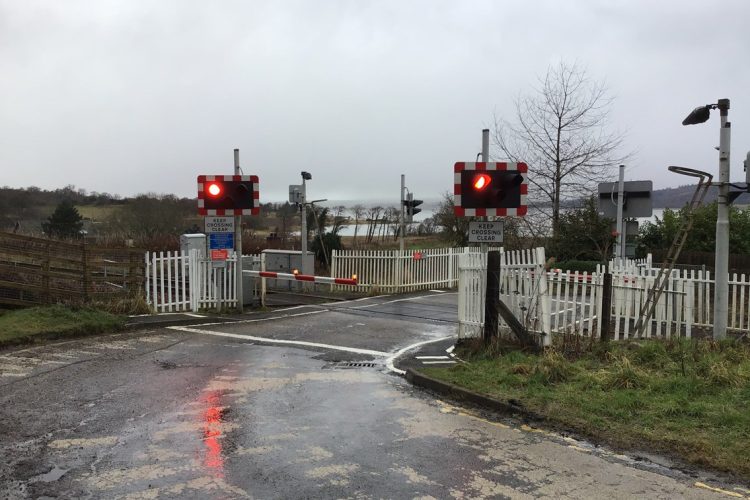 Network Rail are investing £1.2m in the Bunchrew level crossing on the Far North Line. Work began on Sunday 12th November.  
Network Rail will make the crossing safer and more robust, replacing the current equipment before it reaches the end of its working life.
The new level crossing will operate in the same way for users at Bunchrew and will now link into the railway's signalling system.  
In addition to the engineering upgrade, Network Rail will also install new anti-trespass guards and repaint the current road markings to improve safety at the crossing.  
To complete the required work in the safest and most efficient way, Network Rail will close Englishton Muir road at the crossing from 22:00hrs on Sunday evening until 09:00hrs the following Sunday morning. During the full road closure, Network Rail will limit access over the crossing to emergency vehicles.  
Network Rail is working closely with Highland Council to highlight the situation to road users and will work to keep the duration of the closure to an absolute minimum. 
Overnight works may be noisy for those living nearest the crossing, and Network Rail would like to thank those railway neighbours for their patience and understanding. 
"The upgrade work planned at Bunchrew is essential as the existing level crossing equipment is approaching the end of its working life," said Lee Ross, Infrastructure Maintenance Delivery Manager for Network Rail.
"Replacement and upgrade will ensure the crossing remains safe and operates as designed and the safest and quickest way to do what is needed is to close the road," Ross added.
"While we appreciate the short-term impact of this work is inconvenient, the long-term benefit is that it helps minimise overall disruption for both passengers and road users and helps us deliver a reliable and resilient railway," Ross concluded. 
Related organisations
Related people