Leaves on the Line: Dalgety Bay Project Clears Vegetation
Network Rail have cleared vegetation around Dalgety Bay station, to stop the problem of leaves on the line, but have also planted new trees.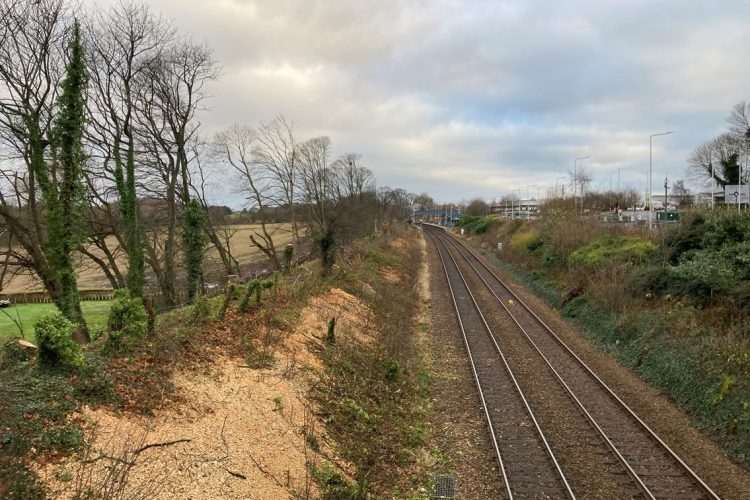 Network Rail have cleared vegetation at Dalgety Bay station, minimising leaves on the line.A project to clear vegetation near Dalgety Bay station has helped improve performance on Scotland's Railway.
The station previously had a poor record for autumn performance, with leaves on the line causing hours' worth of service delays throughout the season.
Analysis has shown that in autumn 2021/22 – before work began – the area had 8943 minutes' worth of delays. However, in 2022/23, after the work had been completed, delays reduced by almost half (46%).
Leaves on the line can break down into a slippery surface that can cause train wheels to lose grip – making it harder for them to stop quickly. This can cause trains to overshoot signals or platforms and affect signalling systems – making it harder to track where trains are on the network.
Addressing this issue makes the railway more resilient and means timetables are more reliable for passengers.  
"We manage thousands of miles of trees and vegetation along the railway to try to make sure that everything that grows near the lineside is safe and doesn't cause delays to trains," Kirsty Armstrong, scheme project manager for tree and vegetation management work, said.
"While it is only one year's data, early signs are that the project has been a huge success and that passengers are benefiting from autumn delays being cut by more than half," Armstrong added.
The project saw native trees and shrubs appropriate to the lineside environment planted in compensation. The native trees and shrubs appropriate to the lineside These will be maintained for five years to manage the regrowth of woodland, improve biodiversity and to offset the impact of the work on the local area. It will also stop leaves on the line at Dalgety Bay station.
Network Rail also undertook several environmental measures, to compensate. These include:
Retaining as many trees as possible which contained feature suitable for roosting bats and nesting birds to maintain the existing wildlife corridor.
17 bat and 6 bird boxes installed throughout the site to supplement the existing natural features.
They added cuts and incisions to some of the retained large stumps and monoliths to create conditions suitable for wood decay fungi, invertebrates, and bats.
They used biodegradable tree shelters, mulch mats and bamboo pegs instead of plastic.
Multiple habitat piles were created from felled materials to support invertebrates, small mammals, including hedgehogs, and nesting birds. These were signposted with plastic-free signs to protect them from being cleared in future maintenance activity.
Leaves will no longer prove an obstacle on the line near Dalgety Bay station.
Related organisations
Related people