The Evolution of Mobility: Bombardier Transportation presents solutions for the future of public transportation at InnoTrans 2014
Rail technology leader Bombardier Transportation presents its largest portfolio of mobility solutions to date at InnoTrans, the world's biggest rail industry fair…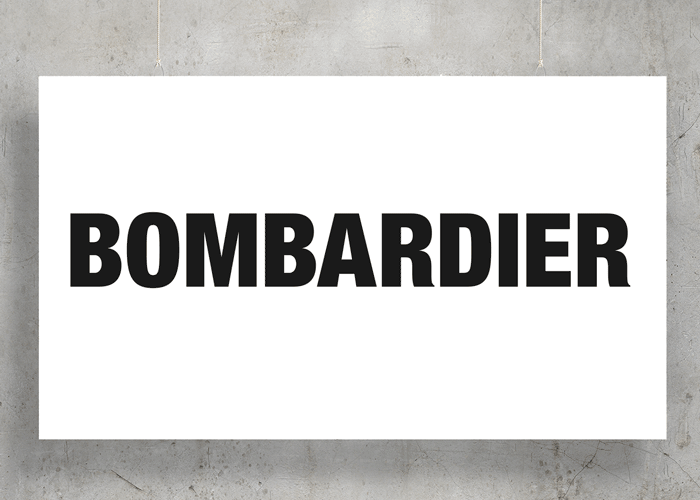 Rail technology leader Bombardier Transportation presents its largest portfolio of mobility solutions to date at InnoTrans, the world's biggest rail industry fair. From September 23 to 28, visitors to the show can witness Bombardier's holistic approach to interconnected mobility that is shaping the future of seamless public transportation across the globe.
Under the motto 'The Evolution of Mobility', Bombardier presents the rail industry's leading solutions to tomorrow's mobility challenges. These solutions are based on proven platforms that can be tailored to suit the individual needs of each customer perfectly.
'The Evolution of Mobility' is not just about innovation and technology, but also partnership and collaboration," said Lutz Bertling, President and Chief Operating Officer of Bombardier Transportation. "No two cities are the same, which means transport solutions are not one-size-fits-all. With our innovative products and worldwide experience, we offer our customers the most competitive Total Cost of Ownership approach. We build and maintain efficient mobility solutions that lower overall lifecycle costs by responding to the unique needs of each of our customers."
At InnoTrans, Bombardier presents its products and technologies based on three pillars that define current and future mobility challenges: capacity, efficiency and urban flow.
Capacity: innovative designs to maximise existing rail line capacity
In a world of carbon-conscious travel and strict cost constraints, increasing capacity within existing rail infrastructure is essential. As the leader in rail innovation, Bombardier offers single and double deck rail solutions that feature greater capacity and increased passenger comfort when compared to conventional rail vehicles. This includes the double deck BOMBARDIER TWINDEXX Vario as well as the BOMBARDIER V300ZEFIRO very high speed train that can carry double the capacity of the world's largest airliners at speeds of up to 360 km/h. There are even more options when it comes to high-capacity double deck trains like the wide-body BOMBARDIER OMNEO train, which is suitable for both urban and regional traffic. These are just a few examples of how Bombardier is helping customers increase passenger capacity with modern and comfortable high speed mobility.
Efficiency: smart solutions for reducing total lifecycle costs
On display at InnoTrans will be the BOMBARDIER TRAXX F140 AC electric locomotive with the Last Mile feature that delivers seamless logistics to an increasingly competitive market. Able to run on both electric and non-electric tracks, the TRAXX F140 AC electric locomotive eliminates the need for transition stopping. Plus, the Last Mile technology includes an efficient diesel engine that enables the locomotive to run entirely on battery power over short distances – completely emission free. Also on display will be the TRAXX P160 DE Multi-Engine diesel locomotive. With its innovative four-diesel engine concept that controls each engine's output separately, the TRAXX Multi-Engine diesel locomotive is not only more eco-friendly and quieter, but also markedly reduces fuel consumption, emissions and lifecycle costs when compared to diesel locomotives with similar performance.
Urban flow: modern rail technology to solve global congestion challenges
Urban congestion consumes valuable time, stalls economic growth and marginalises certain sectors of the population. One highlighted solution designed to meet these challenges is the landmark BOMBARDIER INNOVIA Monorail 300 system. From its flexible customisation options and easy installation, to efficient driverless operation and tight curve capabilities, this innovative technology is a perfect example of how Bombardier is boosting urban mobility in cities trying to keep pace with their economic development. The flexible BOMBARDIER PRIMOVE portfolio for electric rail and road vehicles is the world's only one-stop shop for true e-mobility, minimising air, noise and visual pollution. At InnoTrans 2014 Bombardier will present two PRIMOVE equipped e-bus vehicles from current projects in Germany. Bus operators benefit especially from the concept of high power charging at the most convenient points along bus routes, ensuring optimum fleet availability. Bombardier will also display an attractive new BOMBARDIER FLEXITY 2 tram for Flemish Transport operator De Lijn. With their inspirational design, 48 modern and spacious low-floor vehicles will substantially increase capacity and define the cityscapes of Ghent and Antwerp for decades to come. The FLEXITY 2 tram is a prime example of proven technology and a pleasant experience for any passenger who enjoys a smooth and elegant ride.
Visit Bombardier at stand 101 in hall 2.2 and outdoors at tracks 7-10 and the adjacent area.