Manchester Airport station reopens after work to build a fourth platform is completed
Manchester Airport station has reopened after work to install track and signalling as part of the new fourth platform was completed…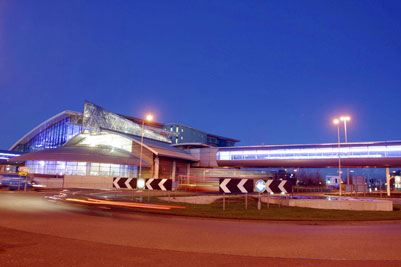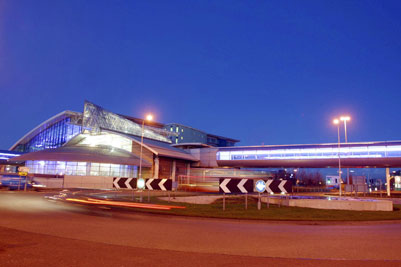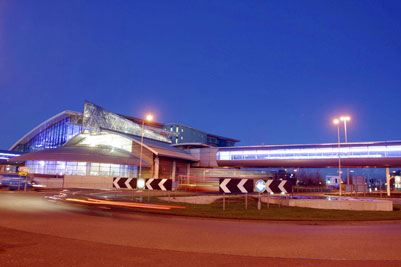 Manchester Airport station has reopened after work to install track and signalling as part of the new fourth platform was completed.
Network Rail completed the essential upgrade – which will allow extra services to call at the airport and provide passengers with better access from across the north of England – over the weekend and reopened the station this morning (9 February).
It is the latest stage of improvements to be completed as part of a £1bn+ investment in the railway in the north of England.
The fourth platform will provide greater capacity and flexibility at the station which will contribute to a better, more reliable railway with better connections to the airport. It is due to be brought into use in May 2015.
Ian Joslin, Area Director for Network Rail, said: "Project by project, the upgrades being made to provide a better railway across the north of England are being completed. The new fourth platform at Manchester Airport station is the latest example and will contribute to an improved rail service to the airport.
"When the wider investment of more than £1bn is delivered by 2019, passengers will benefit from a better railway which will provide faster journeys, more space and better reliability for millions of passengers every year."
Wayne Poole, Director of Passenger Services for Manchester Airport, said: "With over 22m passengers a year flying to over 210 destinations, we continue to ensure the airport is as accessible as possible for all who use it.
"Not only will the additional platform be beneficial to passengers, but also to the 19,000 employees based on site, which will only grow further as our £800m Airport City project develops.
"We have worked closely with Network Rail throughout the entire process and it is pleasing to see the works finish on schedule."
Speaking on behalf of First TransPennine Express, Northern Rail and Arriva Trains Wales, a spokesman said: "We are delighted that the works to improve the Airport station have been completed on time and on schedule. Manchester Airport is a thriving and extremely busy international airport and it is right that the rail station that serves it offers the best possible customer experience for people either starting or finishing their journey.
"The enhancements will lead to increased train capacity and reliability, both of which are fundamental expectations of our customers.
"The fourth platform and the new Metrolink terminal mean that the airport now has excellent rail connections to Manchester city centre and the whole of the north of England. The improvements represent a significant step in an exciting future for rail in the coming years."
For further information on the wider investment visit www.networkrail.co.uk/north.