Bombardier and National Express sign maintenance contract for Essex Thameside franchise
A ten-year contract between Bombardier and National Express has been signed to provide maintenance for the new Essex Thameside franchise…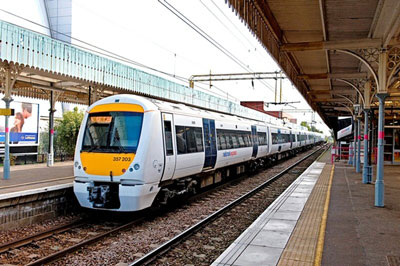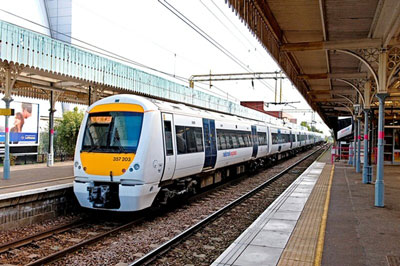 The Essex Thameside franchise was recently awarded to National Express Group by the Department of Transport. 
The agreement covers maintenance and spare parts on 74 four-car Class 357 ELECTROSTAR trains and is valued at approximately GBP 143 million GBP (196 million euro, $213 million US). The new contract also incorporates Bombardier's Automatic Vehicle Inspection System (AVI System).
The AVI System is an integrated technology that uses a range of cameras and sensors to analyse and monitor a vehicle's condition. The system helps operators lower costs by reducing component usage and maintenance interventions while increasing asset utilisation. This innovative system can also automatically generate maintenance work orders, provide advanced notification of component wear and even trigger safety alerts – all without the intervention of inspection technicians.
Rail, National Andrew Chivers, Managing Director Express Group, said, "Bombardier Transportation is fully aligned in terms of driving improved fleet performance in support of National Express' commitment to deliver excellent levels of service to its customers".
Per Allmer, President, Western Europe, Middle East and Africa, Bombardier Transportation, said, "We're pleased to have been awarded this key maintenance contract, which offers an innovative approach that includes the introduction of our Automatic Vehicle Inspection System. Together with control-room technicians, the AVI System will enhance National Express' fleet performance and support their franchise commitments."
Bombardier Transportation currently maintains fleets in the UK for National Express Group, East Midlands Trains and Cross Country Voyager.