Vectron locomotive authorised in Czech Republic and Turkey
Implementation of the multi-system version of the Siemens Vectron locomotive has been granted by Czech and Turkish rail authorities. The Czech Rail Authority has granted final and full authorization for the Vectron multi-system and AC versions to operate in the Czech Republic. The Vectron locomotive can therefore run on all sections of the Czech network […]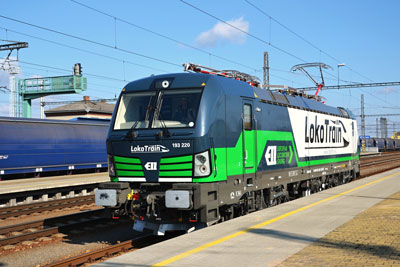 The multi-system Vectron locomotive
Implementation of the multi-system version of the Siemens Vectron locomotive has been granted by Czech and Turkish rail authorities.
The Czech Rail Authority has granted final and full authorization for the Vectron multi-system and AC versions to operate in the Czech Republic. The Vectron locomotive can therefore run on all sections of the Czech network without any restrictions.
Following tests in 2014, Turkish State Railways (TCDD) have also granted permission for the multi-system version of the Vectron locomotive to begin operation in March 2015. The authorization covers the entire Vectron family, paving the way for the Vectron's operation in Turkey.
During tests, the Vectron was equipped with Turkish and European train control systems (ETCS) and operated on both conventional and high-speed rail lines between Istanbul and Ankara. Tests were carried out at speeds of up to 200 kilometres an hour. The Vectron mastered all the commercial test operations as well as heavy-duty loads. The tests covered a total of more than 25,000 kilometres.
Related organisations
Related regions