Trenitalia orders a further 70 AnsaldoBreda Vivalto train cars
Trenitalia has placed an order for an additional 70 AnsaldoBreda Vivalto train cars at a cost of 98 million euros. The Vivalto, produced by AnsaldoBreda, is a double-deck vehicle equipped with 724 seats on two floors, has a capacity of over 1,500 passengers and is wheelchair accessible. It is reported to reach speeds of over […]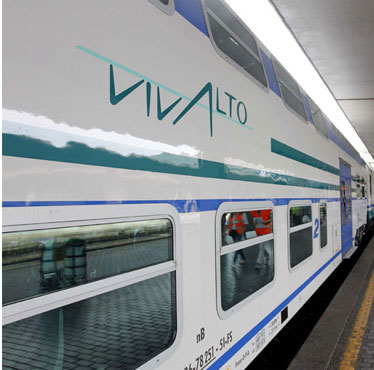 Trenitalia has placed an order for an additional 70 AnsaldoBreda Vivalto train cars at a cost of 98 million euros.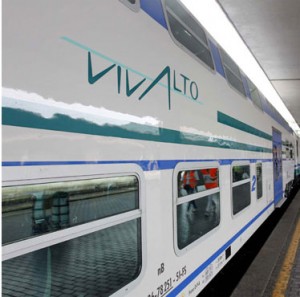 The Vivalto, produced by AnsaldoBreda, is a double-deck vehicle equipped with 724 seats on two floors, has a capacity of over 1,500 passengers and is wheelchair accessible. It is reported to reach speeds of over 160 km/h.
The Vivalto order, subsequent to the original contract placed in 2010, will be constructed at two AnsaldoBreda plants in Italy. 56 intermediate cars will be manufactured at the company's Reggio Calabria plant and 14 semipilot cars at Pistoia.